A "Kid Friendly" Huck Finn
April 13, 2011
Mark Twain's The Adventures of Huckleberry Finn is indisputably an American Classic. The famous novel places us in Huck's shoes, a twelve-year-old boy from Missouri, and chronicles the escapade of the title character and Jim, a runaway slave, as they journey down the Mississippi River in the racist south. Huck's straightforward narration and innocent understanding of the world makes for honest and relatable storytelling. Tackling themes such as intellectual and moral education, the hypocrisy of a "civilized" society, and racism, the novel is a timeless depiction of one time in history. There is certainly no doubt in my mind as to why this novel has lived through all it's criticisms or why Mark Twain is such a celebrated author. Not all share my opinions, however, and it has been banned in schools across the nation and has even been called in reviews a "racist piece of trash."
But my purpose here today is not to review the novel, nor simply to recount the events, so you're looking for is a summary so that you don't actually have to read the book, all I have to say is read the book. My purpose today is to discuss the massacre of the Adventures of Huckleberry Finn. As you may or may not know, NewSouth Books published a politically correct version of the novel this past February. In an effort to make it more widely accepted, NewSouth Books removed the n-word (which appears 219 times) and replaced it with "slave."
The reasoning behind this change is certainly not misunderstood. The banning of the book and most of its criticisms stem from the use of this one word. While I am certainly not in favor of using offensive language just for the purpose of offending or in everyday speech, it is important to keep in mind that this novel was written at a very different time in our history.
To attempt to accurately depict the Missouri of 1885, it would have been hugely inappropriate not to use this word. And as it is taught now, as a realistic and honest representation of the post-war South, I think it is hugely inappropriate to remove the word. Not only are we altering a classic piece of literature, we are ruining the integrity of the piece as a whole.
It is important to keep in mind that Twain's use of the n-word was not random or thoughtless, it was in fact very deliberate. So deliberate that he added an explanatory to the very first page of the novel, stating that "The [dialects] have not been done in a hap-hazard fashion, or by guess-work; but pains-takingly, and with the trustworthy guidance and support of personal familiarity with these several forms of speech." To remove the aspect of a work that the author has explicitly said he painstakingly added is not just wrong; it is disrespectful.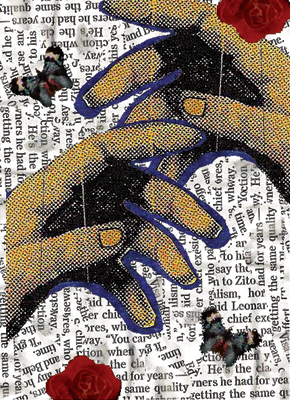 © Christine S., Arlington, VA