How Do I Get Published?
MAG
April 17, 2013
In the course of using the Teen Ink website, I have submitted what I think are some really great pieces. Yet whenever I feel like I have written "the one," all I get is an e-mail saying my work has been published on the website. Nothing more, nothing less.

So what do you guys want? Length, depth? Whatever you want, I'm willing to do it, if it means having the honor of seeing my work in the magazine. What do you guys look for in a piece? I believe I have given detail, originality, etc. Getting published has been the hardest thing that I have tried to do ever since I made an account on your site, thinking that my work was good.

Piece after piece, I try to work harder and harder, but all I get is rejection. Getting number-one voted doesn't matter to me anymore because the opinion that I want the most is yours. And after all these pieces I'm getting nothing, no feedback, no acknowledgments. What should I do?

Editor's response: There is no one "right" way to craft a good submission. We receive over 150,000 submissions each year, so we have a lot of great writing to choose from.

Everything submitted through our website is considered for publication in the magazine, but unfortunately we can't publish every piece that we think has merit. The best submissions are written from the heart, original, and about something other teens will relate to. But within those criteria, there is a lot of room for subjectivity. Your best bet to be published is to pick an unusual topic, then use concrete, vivid language to get your point across. We love specificity, strong verbs, and thoughtful, unusual imagery.

Also, keep in mind that even though it looks like we publish a lot of poetry in each issue, we receive almost 60,000 poems each year, making it by far the most difficult section to see your work in print.

Don't lose hope, Ellie. You never know when your time will come!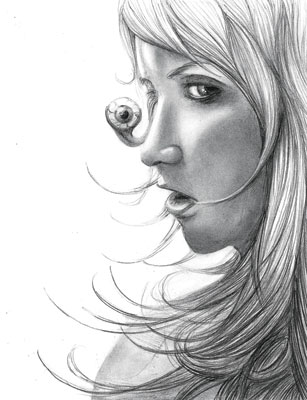 © Jessica P., Bethel Park, PA