Writing Something for Teen Ink
MAG
April 18, 2013
Turn on computer. Hum impatiently while it warms up. Open a word page. Sit there. Stare at the blinking cursor. Stare at it some more. Hesitantly type a few words. Delete-delete-delete. Tap your fingers on the table. Surf the Internet for a while. (You know, for inspiration. Sure.) Realize you've wasted an hour and a half. Return to the empty page. Smack your forehead and button mash to release your strained emotions:

poiretpoijg pO!@ogj +ofgj pworituv%;?

Much better.

Mentally rant at yourself. You have to write something. Something! ANYTHING! Think of your life. Think of your creativity. Think of your adoring fans waiting for your next article.

Okay, so you don't have adoring fans.

Start typing something. Feel that, hey, this isn't so bad. Get up and make that tea you were craving. Sip while typing. End up with a piece you cringe at the thought of people reading. Submit it anyway. Wait ­apprehensively for it to be accepted. Run around the house when it finally is.

Wait for comments. Check for comments. Hope for comments. Get a comment. Run around the house excitedly. Somehow ­receive more comments. Read them all wonderingly. Twice.

Feel good about yourself as a writer. Feel proud of yourself as a writer. Feel a little self-gratified about yourself as a writer.

Spontaneously get the urge to write something new.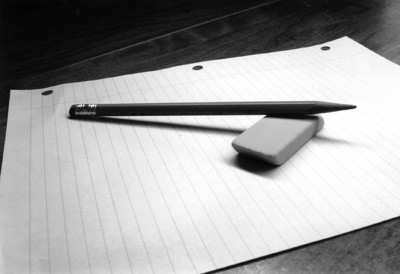 © Michael H., Mildford, CT