Feedback on "Written Like a Pro"
February 1, 2017
I'm writing this piece of feedback only a few hours before its due date. All that's here to guide me is four shots of espresso and the two-days worth of wisdom that I have acquired by procrastinating writing this. Procrastination has an undeserved connotation to mean lazy or unproductive, when this is quite the opposite of what the word really means. Yes, I may have watched funny cat videos on YouTube instead of doing my homework, or trying to figure out the difference between rang and rung rather than working on my feedback, but that's not me being irresponsible or lazy. You'll see in Icarus di Angelo's strikingly accurate piece that procrastination is the best form of art out there, and it's something I'm lucky to possess.
As soon as I read Icarus's piece, every quality I've ever struggled to see in myself finally became clearer to me with every word. I celebrate the calculating, thoughtful nature that all procrastinators have - or, "pros," as Icarus calls them. We cut through our work quickly and efficiently, doing exactly what needed to be done to the very brim and nothing more, nothing less. Spending time on extra work that will have the same effect as not putting in that time at all is pointless. With so little time in this world, who doesn't struggle to get things done?
Overall, I appreciated Icarus's delightful sense of humor and how strongly she makes the case for pros. Although she doesn't think so, I think that there is a small possibility that one day people will realize that procrastination isn't such a bad thing after all. Whether that time will come or not, I cannot agree with Icarus more about always being proud of my pro qualities.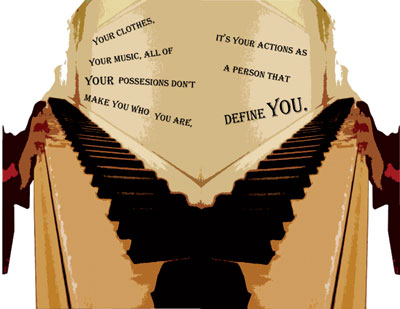 © Brad F., Stewartville, MN