The Right to Show Your True Feelings
March 13, 2009
As you walk down the street, on a nice summer day, you see lots of happy couples enjoying the time they have with each other. When others are watching these cute couples together, a smile appears at the thought of their love for one another. Too bad these smiles don't appear when a gay couple is together. For years gays, lesbians, and transgender people have fought for the right to have feeling they can't help. In many places in the U.S. same sex marriages aren't being allowed, people don't understand that these people already struggle with thoughts of their own; and they contemplate whether or not they should talk of their personal thought of being a homosexual.

As for a little history to ponder upon, homosexuality was first talked about in 1962 in the state of Illinois. It became the first state in the U.S. to decriminalize homosexual acts between consenting adults in private. Not only was this state against gay rights or marriage, but along with this state it was the rest of the world to judge. Many people don't understand that some feeling can't be helped. In some cases it has to do with genetics and in others, it's their own personally feelings.

When you think about it you see more straight couple's together then gay couples and that's been around for years but yet centuries. Why is this fair to someone who is gay? If you think about it, you're living your life with your mate or someone that you love. Most homosexual people don't have the same rights. All that they can really ask for is to live a life with the right to LOVE, they want to be able to hold hands and be able to marry the person they care about. People should be scared of the word Gay or Homo; it's not what you think. People have to realize it's a free country we have the right to feel the way we want. Shouldn't we all enjoy that Freedom!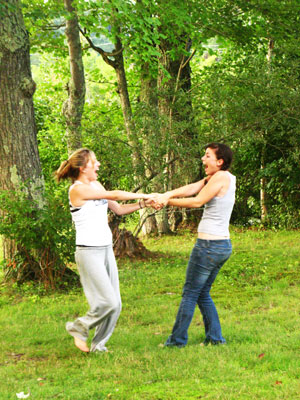 © Chantal C., Falls Church, VA