A Voice Forever
MAG
     The normal person wakes up in the morning and greets the new day. I wake up in the morning and greet the pain. My name is Aaron and I have cerebral palsy. I am in pain every morning and when I walk. A year ago I decided I wanted to write for people who have this lifelong condition like me. I want to give them a voice. I want to give them hope. My high-school life was hell, in all honesty. People made fun of me, tripped me in the halls just to get a laugh, which made me develop a deep dislike for others. I never will understand why some people are so cruel to those who are different.

One day my mother sat me down. She wanted me to look past my pain and see that others like me were suffering too. I talked with my English teacher who gave me some advice I will never forget: "Words spoken can be taken back while words written are forever." With that, I decided I would write. I would make use of my hate. I would give people like me a voice, a way to fight back without violence, but, more importantly, I would give them hope.

I am writing this in hope that you will read it and see that those with problems suffer, and if you make fun of them (even if it's a joke) you increase their suffering. I want to tell those who have lifelong conditions that you are no different from anyone on this earth. You are the strongest person on this planet, maybe not physically, but in mental will - the will to keep fighting and never to give up no matter what the odds. This voice I give you will last forever, and just like us, it will never stop fighting.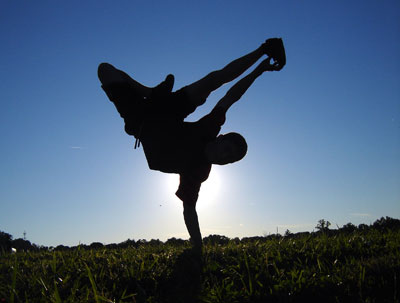 © Anonymous