Multiracial Children
MAG
As I walk into the cafeteria and see my friends of different races, I have to decide who to be today: Asian, white, or multiracial. When I meet people, I always have to explain when they ask where I am from. If you are monoethnic, it is easy to answer the question with a simple, one-word answer. I remember once I was hanging out with a some boys who had blue eyes and blond hair and one asked where I was from. I was the only kid with dark hair and Asian-looking features, but I said I was white. I did not recognize my Asian ethnicity and felt like I was lying to myself because I was disregarding that half of me. I, along with thousands of multiracial kids, deal with this dilemma, as well as stereotyping.

It was only in 1967 that the United States Supreme Court struck down laws prohibiting interracial marriage and lifted the fear of prosecution. Even then, mixed marriages were considered taboo but the number of interracial marriages has increased to 1.6 million and their offspring are the "poster children" of diversity who must decide whether they will choose a pre-existing category or consider themselves multiracial.

As they grow up, multiracial children do find a sense of identity. Kerry Ann Rockquemore and David Brunsma studied racial identities and devised racial identity options. In their recent publication "Beyond Black: Biracial Identity in America," they report on extensive research based on 191 multiracial adults. They devised a theory that includes four identity options for biracial (black/white) children. However, these can be included with other multiracial children of different races. They are border identity, singular identity, protean identity, and transcendent identity.

Border identity is when a multiracial child denies both races and creates his own third category that draws characteristics of both. This is true multiracial identity, which incorporates the racial background. I interviewed a boy named Kris who did not consider himself either fully white or fully Asian but mixed. Kris is half American and half Singaporean. This border identity would be an example of one with "multiracial pride."

Singular identity is the opposite of border identity; individuals choose to identity exclusively with one racial group. This is most common among individuals of black/white descent because black culture has been so exploited in popular media that it is "cool" to be black.

Protean identity is when an individual of mixed blood has fluid identities which change depending on the situation. I find myself relating to this. I may say that I am either white, Asian, or multiracial depending on which benefits me at the time. I find that this is the best way to go about my life when surrounded by monoethnic people. I find myself either having a lot of "white pride" or "Asian pride," depending on the situation. With my white pride I even go so far as to differentiate myself as French because my father is Creole.

The final racial option is transcendent identity, which is when individuals "perceive themselves to have no racial identity." I interviewed Daniel and asked him the same questions I asked Kris. Daniel

did not consider himself Asian or white but rather American. This seems very vague since Americans are from many cultures.

Not only do multiracial children have to deal with identity problems but they face racism and discrimination. Summer Woo's studies show that 65% of her interviewees have faced racial stereotyping, derogatory racial comments, or discrimination. She concludes that these are due to physical appearance but the irony is that most people think race is more defined by culture than biology. Woo's studies show that 62% experienced racism firsthand, either being called names or ostracized from a particular group.

I have experienced racism many times, and even though it always seemed done in a humorous sense, it was still racist. I am Taiwanese, American and French with some Jewish background. A term my classmates came up for me was Tairenchew, and though I thought it was funny at first, the word changed from a nickname to feeling more like an insult. In my school racial discrimination often occurs in sports, perhaps because athletes are always split into teams. When the numbers are even, they usually consider me white and pick me for their team.

When my friends bring up my multiracial background, I no longer feel uncomfortable but proud and inclined to answer their questions. I am not afraid to boast about my identity because it has become "cool" to be different. We should not only focus on the negative aspects of being multiracial, like discrimination or confusion with racial identity, but look at the positives. I think it is cool to be multiracial since the topic is a conversation in itself. I also think that multiracial children tend to be more exotic looking, which may make them better looking. There are more and more examples of beautiful, popular multiracial movie stars such as Keanu Reeves. The world should open its arms to new kinds of people: the multiracial kind.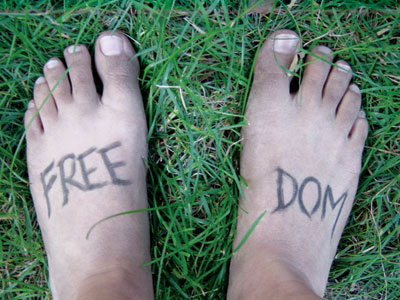 © Anonymous