The Sound of Acceptance
MAG
October 27, 2011
This stage can't wait for me to fail. The spotlight glares at me, narrows its eyes. The floorboards whisper. I shuffle toward the apron, a jagged precipice. This is my first time on a professional stage, and I'm about to spill my guts to an audience of one thousand shadows. I shake. I've never been so intimidated by a theater. I reassure myself that there is no need to mentally scroll through the script to remember my lines, as I have done before playing other characters. Tonight, the character is myself. It sounds easy, but this monologue will reveal what was, until recently, my secret. I breathe and begin.

"When I was a baby, I had a pink onesie that said: I Heart My Two Mommies."

The first line is the hardest. After that, the words come with such urgency that I have to remind myself to control my emotions, but it's impossible. To do this right, I have to remember.

I remember learning the word dyke because someone spray-painted it on my mother's car. I remember having friends whose parents wouldn't let them play with me. I remember switching day-care centers because the administrators were "uncomfortable" with my family. I remember being called a lesbian in middle school, like it was a hereditary disease. I remember learning to lie, creating a fake family tree for a Spanish project, one that reflected my idea of normal, one with a father who wasn't an anonymous donor. I remember the shame.

In the winter of my junior year, my drama teacher challenged us to write about our unique experiences as Americans. I forced some paragraphs about my vaguely Irish roots. But when we compared our monologues, I realized that my friends had written honestly about poverty and immigration and families as unusual as mine. And so I began again, and this time I wrote the truth.

Taunts hurled at me in kindergarten echoed in my head. I saw the raised eyebrows of my third-grade teacher at parent conference night. I felt the cool metal of the jungle gym I clutched at nine, when the 12-year-olds in miniskirts turned our playground into an interrogation room, asking me over and over if my mom was gay. Their forgotten faces, now remembered, spilled onto the keyboard and became part of my story. I injected the memories with my coping mechanism – humor. I joked about lesbian culture, from gay-pride parades to Rosie O'Donnell, but I left the remnants of pain beneath the laughs. It was raw, but at least it was honest.

When the director chose my monologue to be part of AmericanLand (our self-scripted play about the dark side of the American Dream) it was an opportunity to force the people I knew to confront their homophobia. I hesitated, realizing this meant performing the monologue first for my classmates, then for the school, and then for the judges at Dramafest – strangers. But then I thought of an Anna Quindlen column in which she describes "the power of one" person in combating homophobia. When someone is honest about their sexuality, or the sexuality of loved ones, their community is "forced … to compare their prejudices with what they know of this one individual," Quindlen wrote. I decided to change peoples' minds with my story, to be myself without shame.

I shared family anecdotes with my classmates and confessed the truth about my moms when I made friends. Before I wrote my monologue, I would cringe when other students used "gay" as a synonym for stupid and "fag" as a substitute for idiot, but my shame always overpowered my guilt. Once the whole school knew I had gay moms, I challenged prejudice. For the first time, I owned my identity. I had never felt so good about myself, my actual self, complete with a less than picket-fence-perfect family, but normal nonetheless.

"I was raised by lesbians."

There it is, the last line, my secret. The applause of a thousand people envelops me. I am convinced it is the sound of acceptance.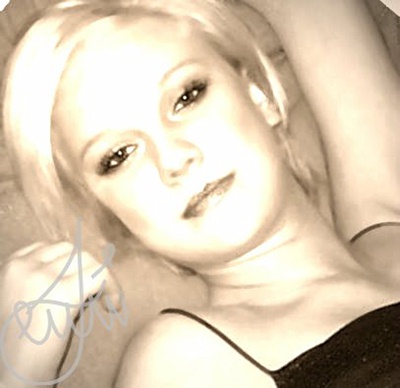 © Jennifer H., Sparks, NV