Hijab and the Priorities of our Society
September 6, 2012
"Our eyes shed tears and our hearts are filled with grief, but we do not say anything except that by which Allah is pleased."

The dead body, wrapped in a white sheet, was lowered in the grave, and a mound of earth was piled on the top. People silently stood as the Imam announced, in deep funereal tones, the passing of another person into the void. They discussed the short term of life. They had been visitors for too long.
This time it was a Muslim lady, whose soul had deserted her body, to escape the torment of suffering at the hands of the 'peacekeepers.' She had been mercilessly stabbed to death for wearing the Hijab in Germany. Filing a law suit against her abusive neighbor who had been ridiculing her for wearing the Hijab, she only invited her own death. She had been derided, ridiculed and abused, and now when she knocked at the doors of justice, the dagger of fate ended the rhythmic beats of her heart by stabbing her. Standing in front of the jury, just as she began to explain her issue, she was stabbed by her assassin. Her husband, trying to fulfill the duty of protection his bond with her required of him, stepped forward to save her, only to be stopped short by the piercing bullets of the sentry that 'accidently' injured him. And in the midst of this fray, her three-year old son cried, his heart-rending screams echoing through the vast hallway, where the peacekeepers sat in relative silence, quietly witnessing the scene that was being performed on the stage of justice.
In 1993, the UN human rights commission issued a report in favor of freedom of expression and opinion. Violation of the basic right reserved by every human being to express oneself in any manner one finds suitable to ones taste or interest is a serious crime and is punishable by the law. However, despite the UN's prerogative, France, a member of the Security Council, banned Hijab as this article of clothing was a hurdle in the way of 'free eye-contact', which in France is deemed the commonest way of 'effective communication and understanding.'
Medical sciences have proven that the human senses, the vital elements that form the core essence of our being, in different ways arouse the instinctual desire of sex in members of both genders, especially males, when in physical or a-incarnate contact with the opposite gender. Keeping this point in view, it is somewhat of a surprise to find that 'modern' civilizations advocate eye contact and promiscuous intermingling- hence the sense of 'touch'- that can be interpreted as being the major causes of 'unrestrained and illicit sex activities and sexual harassment.'
Keeping all these points in mind, and the fact that freedom of expression is one of the basic human rights, one can safely proclaim that behavior of the 'civilized' modern world is far from being civilized. Today Muslim women are discriminated against because of the Hijab they wear. People are of the opinion that women wearing the Hijab carry a bomb effectively concealed by a headscarf, leading to that slight bulge on the top. And while some receptive minds think differently, the masses seem to think that women wearing Hijab are terrorists. This can be considered true on the grounds that Muslim men and women are searched thoroughly on all major American airports. Our psyche is somewhat like this: whenever you turn into an alley and see a Hijabi coming towards, you back off, afraid that she might take you out next.
The major contributing factor behind this kind of behavior is our media's living-on-the-edge-of-backwardness attitude. Since the 9/11, the media has gone berserk, ranting about how Muslims, especially women who wear the Hijab are actually terrorists seeking to usurp the rule of 'freedom' and 'justice'. And it doesn't stop here. According to media reports, Islam is "seeking to curb freedom of thought and expression women enjoy nowadays." What a striking contradiction, the people who call us oppressors and terrorists ban Hijab, a mode of expression common to a social and religious societal group in their country?
On an average basis, Muslim women wearing the Hijab and working in the US are less vulnerable to 'sexual harassment' that is a common complaint launched by women who don 'un-modest' clothes. Working women often complain that they are being used as 'sex objects' under the 'pristine blanket' of 'freedom of expression.'
The Hijab has remained the bone of contention for several years without any legal, logical or sophisticated cause. It's high time that we learn to respect what is ours and other people's right; freedom of thought and expression. If the world can accept anything from bikini-clad Coney Island chorus girls to heavily draped Christian nuns, why not a Muslim woman wearing the Hijab?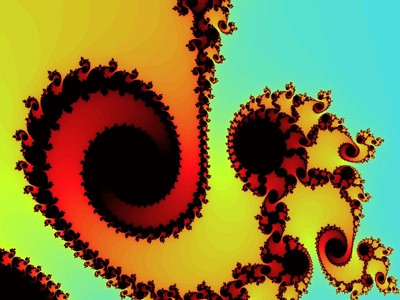 © Ryan P., Greenwood, CO