Do Men Have Body Image Issues ?
July 10, 2018
The body image men have today is different from the body image women have. While we hear a lot aboutthe healthy body image in women, a healthy male body image is also important.
Body image can change the way we see ourselves, it affects how we interact with other people and how we behave; it also affects both our physical and mental health.
Media
Traditional media forms such as TV, Magazines, ans Advertising have a long historyof influence on america's' perception of the perfect physique.
It's not unusual for one to be bombarded with images of telivision celebrities who have been deemed to have the "perfect" body. If that's not enough, you can turn to any radio station or flip through the pages of any majior magazine and be slammed with information diet supplements or advertisements for appearance alturing procedures. While a large amaount of this isadvertized to women, men are not free to the media's influence.
Research has shown that the media has contributed to putting undue pressure on men to look a certain way. They are expected to not have too much body fat and they're expected not to be too slender either - all while seeming to not care about their appearance. Pressure also comes from what women identify as physically attractive. Consequently, more and more men and adolecent boys believe that they should have unrealistic muscle-to-fat proportion. Unfortunately, This unrealistic expectation is societal judgments expressed through television, movies,celebrities, and even by news stations and public officials.
Influence
Scociety expects men to be "strong" and they are often discouraged from showing any emotion. as a result, many men feel uncomfortable, or unable to express their issues with body issues and self-esteem. However, a growing body of research has shown that 63% of men think they are'nt muscular enough, this results in them taking dangerouse measures such as , over exercise and or dieting.
Scociety surrounds us, it's the people in our classrooms and the people on the street. It's our lives as they pass us by. It's everything in this world. Most importantly, it's a monster. People struggle to become what scociety depics as "beautiful" when true beauty lies within.
Boys think they have to be built and muscular, not short and overweight, tall and scrawny. They see football players, buff and strong, and wish to be like that. Over working and beating themselves up because no matter how hard they try, the ideal body they want is impossible. Society has pooshed us too hard to be perfect.
Addressing the issue
We must address the poor body image men have to prevent conditions like, depression, anorexia, and bulimia. Of course a poor body image doesn't just creat these conditions alone, there are other factors that can make someone have these. It's normal to feel a bit self-consouse about the way you feel and look. However, if men feel obsessed with their appearnce and start participating in unhealthy activity, then they should get help right away.
Any man that has symtoms of a eating disorder should recieve medical treatment, your problem is never too small or too big, too silly or too complicated to ask help from an expert.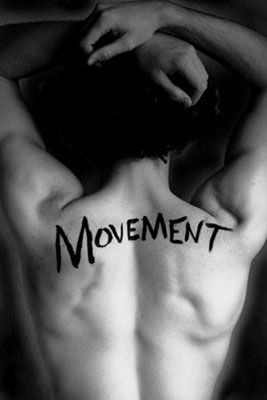 © Michelle B., Blairsville, GA