Why Feminism Fails To Stop Sexual Violence and Why Intersectionality is Necessary
May 12, 2019
In the era of the #MeToo Movement, victims of sexual violence have gained the confidence to stand up against their sexual abusers. Women, and men alike, have demanded a reform in both our society and our institutions. Among the groups to take a stance against sexual violence, are feminists, a group that prides themselves on achieving equality between sexes. But does the feminist movement have the capability to eliminate sexual violence?
Let's be clear; I believe in the foundations of feminism. However, the feminist movement can never eradicate the absurd counts of sexual violence with the mindset they have now. Although striving for inclusiveness, the feminist narrative is dominated by white middle-class women. It's about time the movement of "equality" starts allowing women of color and financially diverse women dominate the very movement that affects them the most. Feminists need to include marginalized groups to stop sexual violence.
We all know that feminists have been making attempts to stop sexual violence. One of the fundamental beliefs as a feminist is to stop misogyny, which is the hatred of women. "Misogyny has taken shape in multiple forms such as... sexual harassment, belittling of women, violence against women, and sexual objectification." (Kalpana et al. 1). With sexual assault rampant, NBC Chicago states that, "The FBI's annual crime report, released last week, showed an almost 20 percent increase in the number of reported rapes since 2013.", it is not surprising that feminists want to stop misogyny. However, for a group that emphasises equality, the lack of diversity in feminism is detrimental to the fight against sexual violence.
According to Callie Marie Rennison in the New York Times, "Women in the lowest income bracket, with annual household incomes of less than $7,500, are sexually victimized at 3.7 times the rate of women with household incomes of $35,000 to $49,999, and at about six times the rate of women in the highest income bracket (households earning $75,000 or more annually)"(1). Sexual assault is more likely to happen to women of a lower income bracket, a bias that is not addressed by mainstream feminism. In addition, Brett Milam in the Miami University Student Newspaper states, "Nobody is saying ignore sexual violence against the wealthy and the educated, but it's important to be cognizant of which voices (white, middle class) are dominating the narrative. To elaborate on the race point, black women are more likely to be raped (18.8 percent compared to 17.7 percent for white women), but black voices and the intersectionality of feminism and race are hardly cornerstones of modern, mainstream feminism." (1). Statistically, racial minorities and lower class citizens are more likely to be victims of sexual violence. However, the very group that stands against sexual violence doesn't have adequate representation of these people's stories.
Rennison continues, "Women at the margins are the ones who bear the brunt of the harshest realities, including sexual violence, and they do so with the least resources. Am I saying that we should ignore sexual violence against the wealthy and educated? Of course not."(1) Minorities have been set aside for so long and in order to bring justice to victims, we need to hear from them. If marginalized groups start making a rise in feminism, young girls that are minorities will feel empowered to stand against misogyny. We cannot address sexual violence without being aware of the alarming amounts of violence targeted at minorities.
Some people argue that feminism as a whole is fighting for the same cause, so it doesn't matter who leads the movement. However, feminism is an ideology, there are many viewpoints on the spectrum of feminist beliefs. Minority women share different experiences when it comes to sexual assault (like the increased likelihood of them being assaulted). It is important to hear the voices of women that have been continually targeted in sexual violence in order to learn from their stories and combat the problem. After all, we want to stop all sexual violence, not just sexual violence targeted to the privileged.
In short, current Feminism is not equipped to stop sexual violence. When a group of people are targeted in assaults, their voices need to be heard to make significant and cohesive change. If we want to stop the sexual violence culture, we need to address the voices of the people that are affected the most. By having marginalized women lead the discussion, young girls will be empowered to share their stories. Everyone deserves a seat at the table to add to the conversations regarding sexual assault, which is why I believe, intersectionality is essential in order to stop sexual violence.
Works Cited
Milam, Brett. Feminists Are Missing the Mark in the Sexual Assault Conversation on Campus," Miami Student, 10 Mar. 2015.
Rennison, Callie Marie. "Privilege, Among Rape Victims." The New York Times, The New York Times, 21 Dec. 2014. Accessed 10 May 2019.
Srivastava, Kalpana, Chaudhury, Suprakash, Bhat, P.S., Sahu, Samiksha.. "Misogyny, Feminism, and Sexual Harassment." Industrial Psychiatry Journal, Medknow Publications & Media Pvt Ltd, 2017. Accessed 10 May 2019.
Jackson, Sierra. "FBI Report Shows Almost 20 Percent Increase in Reported Rapes." NBC Chicago, NBC Chicago, 4 Oct. 2018. Accessed 10 May 2019.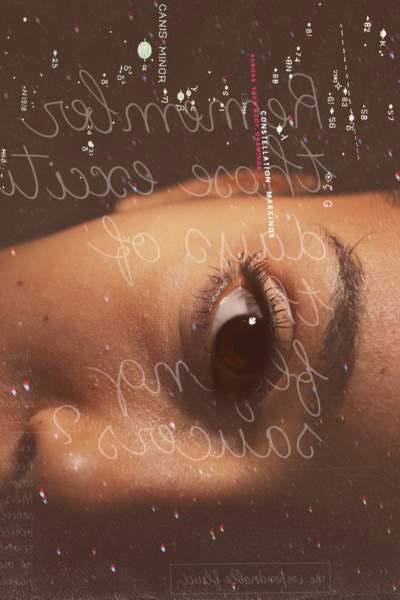 © Chloe Sheppard, Potton, England