How we see the World
June 15, 2021
Problems. Think about this for a second. How many problems in this world are caused by differences in opinion? Most, I'd say.
We all see the world differently, and that's good. That's important.
The trouble is our natural habit of thinking how we see things around us is the right way. That's not necessarily true.
We need to focus on what others think--even if you're sure what they're doing, or thinking, or saying is wrong. And it might be. Or... It might not.
I'm going to get to the point here.
It doesn't matter whether you and your friend have different political opinions, it matters that you listen to and try to understand what they're saying. Many people voted for Trump, and many people voted for Biden. We all think differently. If you wholeheartedly followed one idea, and your friend the opposite, there might be some tension. Why? Because you think the other person is wrong. You get angry at them for not taking your side, the "correct" side. They think they're right, and get angry that you are angry at them for having their own opinion.
So wait for just a second here. Why? Why should it matter to you? Think about it. Is it enjoyable to have tension between those close to you? No.
So just agree to disagree. Personally, I hate agreeing to disagree, and chances are you might, too. We instinctively want to keep discussing these differences in opinion, because, whether you admit it to yourself or not, it matters to us what other people think about you, and you want them to agree with you. That's why you'll probably start trying to convince your friend (Or anyone else) to agree with you, to understand why your way is the best. But this doesn't help. Your friend will just feel as if you're saying they're wrong, bad, even, to think different from you.
But that's not what this article is about.
So agree to disagree. Or, as another suggestion... Don't be yourself. Try this as an experiment to see what I'm saying: Get a friend. Listen to your friend explaining why they belive the sky is red. (Even if they don't, and you can choose another one, but it's important that none of you actually think it's true. This is roleplay.) Think what you naturally think, "No, it's blue." Tell that to your friend. They should continue arguing they're point. Now, switch. You say the sky is red, (Or substitute), and have your friend argue against you. There, you're done. Simple.
...probably because there's no reason to do that.
It's not like either of you will belive the sky is red after that.
Boom.
Mind blown.
...or not.
But still. You see what I mean, right?
Try my way next time a problem like this comes up, and see where it takes you.
Then again, maybe I'm wrong and arguing it out is the best way. I'm probably just so obsessed with my idea I'll write a whole article on it saying I'm right and your wrong. Ironic.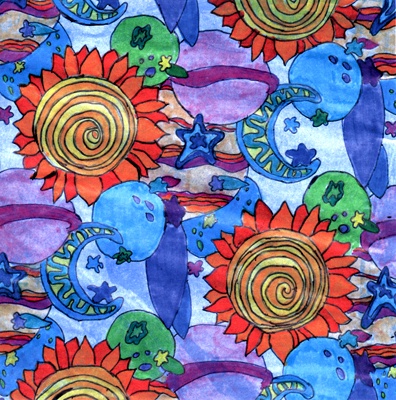 © Jeanne H., Pembroke, MA