Cut Those Strings
August 22, 2010
Its okay to get carried away with the never ending strings of the past for once in a while…
Your past has produced these petite little strings.
But these can capture your free spirit forever and take you to a place where your past becomes your present.
It'll haunt you.
Take control over you…
And you'll be carried very far, far away and be captivated in a cage with not a key to open.

Future will hesitate to come to you. You'll be chased forever by the ghost whom you've yourself allowed to scare you.

For once, do listen to the choir of the shrine…
Let it lift you up, spin you around and gift you the rarest key of the universe. You'll have wings. You'll burn that cage forever.

And your future,
It will finally come back to you.

So just close your eyes and wait for the sun to come back. Let the pale dead leaves come out and fall.

For how long will you be lost in the past huh?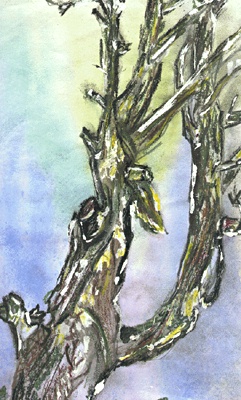 © Sasha H., Morristown, TN