Fictional December
November 6, 2010
It is that time of year again! While it is still a few days before that lovely "holiday" of Halloween, I sit upon my couch and live through the third Christmas advertising commercial being aired on the television. I want to be filled with happiness, since there is one month left until December, but the rain spilling out of the clouds above my little town stop me.

Something is wrong. This isn't Christmas.

When did Christmas turn into the holiday where I can get random gifts that I won't ever use and the week I can spend swimming with sharks instead of dancing in the snow? When did business people turn the day Jesus Christ was born into a marketing ploy to take money from ignorant people? I do not want marketing people brain washing my future children into nagging me for items they don't need, especially if they can't tell me what it is used for.


Christmas twisted into an odd holiday, and no one can agree on what it is about. The Bible tells the world that this is the day Christ came into the world, the one day that the whole world can be at peace with the knowledge everything will get better. Yes, gifts were given to the child that he didn't really need, but it's the thought that counts. Several centuries later, a big man dressed up in a red suit and took gifts to children in secret, wanting to give them something that they deserved and probably needed. This showed that Christmas was a day to give and love one another. In our modern day, one group of people gives many gifts to the people they love because this is the only way to show their affection, while another group of people can barley give anything and hate the holiday with a burning passion. Everyone else is scared because they don't know if there will be a tomorrow for them.

There is just one thing I wish for people to understand. Every time December rolls around, this magical feeling encompasses everyone. They want to not hate each other, but instead hold one another and be merry. Many see this "love and peace" as the time to buy expensive jewelry or plastic toys for their loved ones, believing this is the true meaning for Christmas. Others don't feel the magic in the air and use the gift giving to get what they want. Many, though, can't give gifts and have to rely on the people around them to make them happy.

The magical feeling that shows up even before December rolls around IS Christmas. The gift giving has been used to express this feeling, but then has been twisted into some way for business executives to get rich. The feeling is love. Love brings peace and happiness to everyone. December lets the whole world feel this, though temporary, makes it truly the best holiday shared around the world. Yes, many don't celebrate Christmas, but instead other holidays such as Hanuka or Kwanzaa. Don't they express the same feeling? No one can deny this fact.

The month of December is a magical month. As I am sitting in front of the television, living through a Target commercial for Christmas deals while still in the early days of November, I am thankful that I can be with my family during the last two months of the year. I am not against getting gifts because it can reflect the love and peace so many feel in December. I love giving gifts to show how much I care. But what I truly love is when I witness two people, who are enemies in every other month of the year, hug each other. I wish for everyone to know that Christmas, Hanuka, Kwanzaa, or any other holiday aren't about having to buy that new TV for their kid's room, or they will hate them for about a day or so. It is about loving one another and forgetting the terrible things going on throughout the world. It is about being with the ones you love and expressing that in a unique way. It is about giving to others what they can't have and help them feel they are worth something to someone.

My wishes go out to those who can't be with their families because of either war or work. These wonderful feelings can always be found deep inside. "When I close my eyes, and I'm all alone, I think of all the love we shared. When I need a friend or a helping hand, I know that you will all be there. I've been gone for too many holidays, but you can light the fire 'cause this year I'll be home for Christmas." *NSYNC, "I'll Be Home For Christmas"

Merry Christmas, Happy Hanuka, Awesome Kwanzaa, and a simple Happy Holidays to everyone around the world. December is the month of love and peace – feel it, share it, live it.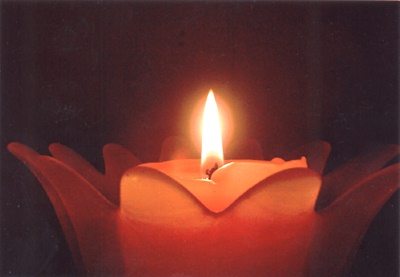 © Sayda C., No. Bergen, NJ