Justin Bieber vs. David Archuleta: Who is a better role model?
November 30, 2010
There's two guys in the music world who have gotten a lot of hype over the past few years. David Archuleta and Justin Bieber, both once living a normal life, quickly shot to fame almost out of no where. David Archuleta was runner-up on the seventh season of American Idol and has three high-ranking studio albums. Justin Bieber was a youtube sensation discovered by Usher, now a music sensation. They both have huge fan bases with their many albums, tours, and both even have best selling books. Now, if you asked the Beliebers which one of them is the better musician, they'd say Justin. And if you asked the Arch Angels, they'd without a doubt say David. Though they both really can't be compared with their music, they can with their heroism.

Not too long ago, Justin Bieber was just an ordinary guy, making youtube videos of him singing and playing the guitar. Never did he think he'd end up where he is today, with such a strong following from his fans. But does their following go anywhere past his music? Though Justin worked hard to get where he is, and he donates to charities and has his new inspirational song "Pray", has he ever done anything that really hit people hard and made them admire him? Though he's done all of valuable things, it's been known that he also acts out, swears, and possibly even punched a boy in the face. Do his good qualities even out with his faults?

David Archuleta was too just an ordinary guy with little confidence and no self-esteem, but a love for singing. When he finally did have enough self-assurance to actually try and work on music, he was diagnosed with vocal paralysis. He had felt like music was just a thing of the past, it was that one piece missing from him, until one day, he felt a strong, "unexplainable" feeling to audition for American Idol, and that's how he got where he is today. David worked hard all throughout his life to get where he is, doing numerous singing competitions while battling his strong hatred for his voice. But that didn't stop him. David is the perfect example of working hard and achieving your dreams. Not to mention the numerous charities he's involved with, plus his unshakable faith and strong positivity, which he tries to share with people so that they too can achieve their goals in life and be happy. David's influential music and motivational quotes make him an inspiration to many people, which is why David has such a devoted fan base.

So to answer the question "Who is a better role model?", I think it's pretty obvious that the answer is David. David has done a lot more for people than just flipping his hair. He's truly inspired people to do what's right with the strong impact he's had. Though you can admire some of Justin's qualities, there's a lot more about David that makes him a true role model, and even a hero in his fans' eyes.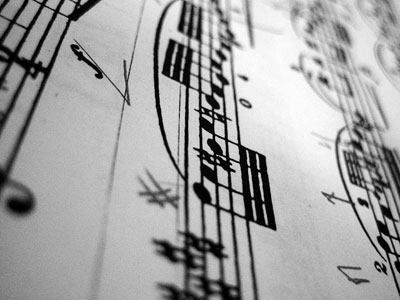 © Kimberly C., Houston, TX