Live, breathe, laugh
January 25, 2011
Living is more then a gift. Its more then anybody could ever try explain. You cannot put the meaning of life into a sentence or even a book. Life holds a special and different meaning to every single person on this plant.
For me, life is about living. About exploring interests and hobbies. About finding that 'special person'. For me, life is about dreaming. About dreaming things you wish would happen but deep down knowing its not what you really want. I don't know why humans were put on earth or if there is even a God. Were we all a mistake? But, mistakes do happen and we need to learn, to move on and think about what is actually important in life. Life isn't about the the beginning or the end, its about what's in between.
Many people in life can be negative instead of positive. Instead of focusing on bad, focus on good. Many parts in life are amazing and we love how our life is heading. But many parts in life are sad, sadder than most people can imagine. When life is about to end, does it really matter how many times you got into trouble, how many tests you aced or how many people made you smile? In the end, it wont matter, it wont matter how long you lived or how many times you cried to get to sleep at night.
My one direction for another human being in life is to live. Live, breathe and laugh. But most importantly live...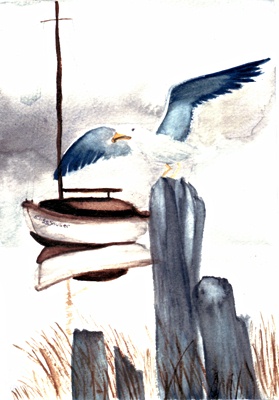 © Elise S., Milford, CT