Far From Home
November 6, 2012
When I came here, I thought everything would fall into place. I'd be magically transformed into that girl I want to be—the one who knows herself, who soars unhindered, who finds the kind of love that means everything, that changes everything. But nothing's changed.

If anything, I feel more insecure than I ever did back home. The professors don't know me. The students don't know me. And I can't meet his eyes—the ones that belong to that boy—when he casually says, "What's up?" Like a shy school girl, I slip away too quickly or tell an awkward joke or give away too much….Or not enough.

And I just keep looking for someone else to warrant my existence. I wait for these people who were strangers to me six weeks ago to tell me something I can't tell myself. And why can't I tell myself? I wouldn't believe me if I tried.

Because I have this crazy way of believing I am right against all criticism….yet I'm not sure how much I'm worth against the silence that refuses to acknowledge me.

And the cars drive by and the keys click and I can hear myself breathing. And I wonder why it matters.

And this is when you'd give me a Bible verse and tell me God loves me, and this is why I am treasured.

But I don't believe in God.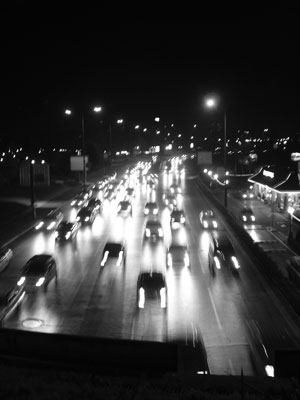 © Marietta S., Pleven, Bulgaria