Why Madonna is secretly a guru.
October 23, 2013
Madonna! When I say that, what comes to mind? Politics, sex, guns, religion, money drama, expression, music and dance, controversy and reinvention are probably a few. But Madonna is secretly an amazing role model: And here's why.

Madonna is all for freedom of expression. The right to express yourself is your first, most basic right as a human. Madonna has been encouraging us to express yourself for her entire career. Whether it was through motivational songs, (Deeper and Deeper, Express Yourself, Jump) or acts, like her 1984 VMA performance, or 2006 performance of "Live to tell", she sends the message, be free, and be yourself, because you are perfect and beautiful.

She also teaches that, hey, if you're gonna express yourself, you sure as hell better make sure you get heard. If that involves creating a circus of attention around yourself, do it! If you have something worth saying, don't sit back and be quiet, scream it out loud, and make it be heard. If you aren't actively apart of the solution, you are apart of the problem. The world will never change if people don't act to change it.

Madonna also has instills the values of being yourself, and to not be sorry for who you are. She teaches us to be happy, even if society tells us to shut up and be quiet. Her song "Human Nature" is a prime example of this message. Whether it was voicing support for the LGBT community, (before it was socially acceptable to do so), or speaking up for human rights all across the globe, she is a star who tells us to break the status quo, and to not be sorry for you are.

But, ultimately, Madonna's greatest teaching is love. In "Holiday", she beckons us to come together in love, she does the same in her other songs as well, "Celebration, Has to be, Revenge,and Nothing really matters." In Paris she gave a speech mid concert about how what the world needs is love, and that to love and understand people is the key to a better place. (Watch it on youtube, search Madonna Paris Olympia speech, or Madonna presenting Anderson Cooper the GLAAD media award).

Love is all we need. We need to express ourselves, so we can change the unjust world we live in. All these reasons are why Madonna is secretly a guru. And a really good one at that.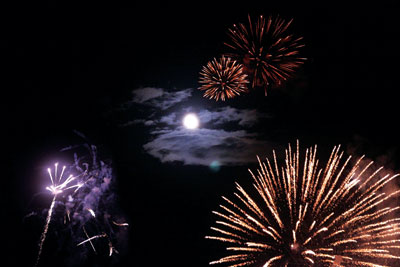 © Meena K., Groton, MA