Time to Move On
July 27, 2014
On 26th of July, 2014 I received a message from my ex that she won't be staying in touch anymore, let's call her T. T was a much more than an ex, she was a friend whom I could talk to and I knew she would understand me, this news was like a crash to me, even though we weren't always talking I knew I had her on my side but the time has changed now and she had decided to move on and move away from the past.

It was a tough decision to stay with me, she did stay as long as she could but life calls you back towards itself too, there wasn't anything productive from staying around and she made a wise decision.

Her going away severed all ties of me and my past, maybe I should move on too. To this day, I am very much into B, B was a girl who I loved from the bottom of my heart, but quite honestly everything was harder with me, she left too, I found T after 6/7 months of being alone, she was something out of the ordinary, she didn't make me feel alone or hurt or anything even when we were just friends.

Regardless of everything, I broke up with T, it was hard, but we still kept in touch, after a few months B and I started to talk again, it ended again, regardless to say 7 times is just quite enough.

But here I am, feeling alone, not because B had turned me down the 7th time but because my friend had left me.

T's decision made me realize that it's time to move and leave the past behind.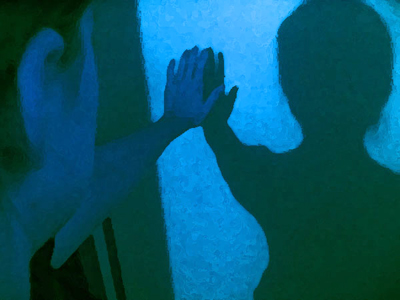 © Katie C., Libertyville, IA