Colors of Humanity
March 20, 2015
I wonder how many people really think about what it means to be human. Or the real meaning of humanity. So many things get lost behind the glitz and glamour of the world around all of us. I feel the colors of humanity today are a mix of good and bad and that some of the real meaning of being human have been lost.
First of the colors is the color red. Red is seen in two ways Love and hate. Humanity has both but are we getting lost in the hate and forgetting what it means to love. The world is so full of hate brought by none other than the human race. War, so unheard of to the animal kingdom. You don't see animals going and having a war only humans. But we also love. There are animals that can love but humans love more than most. We care for people. All babies need love to even survive so as humans we need to care and love. With the color red you have to pick are you going to go with love or hate? Its up to you honestly because society is filled with hate but you're born to be loved and give love.
The next color is blue, blue represents the sadness in the world and also the peace in the human heart. Down deep into humanity is a want and need for peace. A lot of people wish for peace on earth but sadness hides it. Not only the sadness in humanity but what causes it. So many humans do things that cause sadness and yet do it any ways to hurt someone. Blue covers itself. Through the peace and trust there is hurt and sadness. How did planet earth turn into a place full of hurt?
The color purple represents power and selfishness as well as beauty. But the thing about beauty is in the world today it is only skin deep. In the world today the word beautiful has turn into something causing a fall of what humanity should be. Being beautiful now means that you have to be skinny and pretty. We have lost sight in what beauty really is. Even for guys the meaning has been lost. You see guys that or waxed or "ripped". Inner beauty has been lost in society. Every person is beautiful but society hides the beauty of all people. The want for power is bringing humanity to a downfall. Everyone wants power and to be seen in the spotlight; Stepping on people to get to the top, being heard is what we should all want. Not to be seen. Power and popularity has covered up and taken over our world today. How is being "seen" more important than being happy?
Yellow represents meaning, finding more in life, in words. Yellow has been seen as an ugly color but its a bright glowing color. Finding a deeper meaning as well as the color yellow has been lost. Its as if we don't care any more. How can we change the world if no one will stand and say we need more. Its because we have lost sight in finding the meaning behind words, art or even just in life. We look at the basic storyline or just how art is "pretty", Yellow gets lost within other colors just like finding a deeper meaning has been lost in society.
Lastly are the colors black and white or rather good and evil. All humans have the ability to be good just like all humans can be lost in evil. Just like most colors its hard to see good through evil. The thing about good is that is it stands out out between the colors and covers the hurt or greed. Good in the world simply brings joy and happiness but the world has covered all the white with black. War. Bullying. crime. Physical and mental hurt in the world is seen all over. Only the people of the world can bring back in more good in a world of pain. The world needs more people spreading the good.
Society today has lost a sense of pride. We change the meaning of humanity. Why do we seem to need to change everything about what it means to be human? Its as if words have lost their true and deeper meaning in the world. No one seems to look for the deeper part of what is right in front of them. As if being different or speaking up is against all human rights. society and humanity continue to change but will being human wreck us or bring us to prosperity in a new beginning? Will we as humans find a deeper meaning in the world and in humanity? Will we give back meaning to words we have let society change for the worst? Or will we stand tall and speak up and bring a change to the world we all know and love? It's all up to us, the people of the world.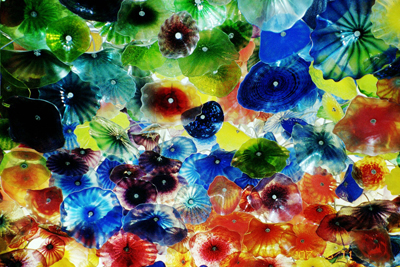 © Shawn P., Las Cruces, NM