A Real Case: How I Reply To A 419 Scam
April 1, 2015
Dear Sir/Madam,
I am interested in inheriting the fund.
Here are my personal details:
FULL NAME: XXXXX XXXX
ADDRESS: XXXXXXXXXX
Phone number:XXXX XXXX
Bank account: XXXXXXXXXXXX
Thank you, sir!!!!
.
.
.
.
And... Thanks so much!!! For the 419 Scam...
I know how many COPIED emails you have sent to others.
And you told me to reply you as soon as possible... RIGHT. (You are in a hurry to get money?)
And you know what? There are no free meals in this world.
You are right, I am a human being.
And as a human being, I have the responsibility to stop you from taking people's personal details and steal money (a series of further fees for the victim)
I hope you will wake up.
Because one day, you will realize you are making dirty money and you won't die happily as a pure innocent human being.
If you can LIVE with this, then you continue.
I hate these kind of people in the world, taking things that are not theirs.
I am not rich... So what?
Can money buy you happiness? no...
Can money buy you innocence? no...
When something is over contaminated, it cannot go backwards.
Wake up.
I worked my butt off for little money(The lowest payment)...
Standing in heat (37'C) giving out flyers, breaking my voice... Hour and hours.
There are people out there working hard, and you are the one to steal?
Yours sincerely,
Choi (Who cares about the world)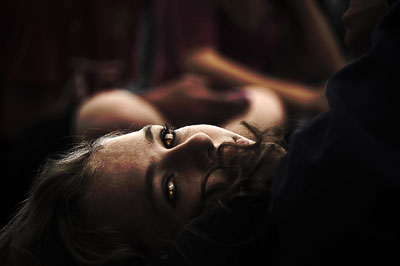 © Calvin C., Salt Lake City, UT