It Was You
August 12, 2015
You were always there.
On day one, you cradled me in your arms and thanked Mom for the gift that was your new little sister. You were the voice slipping me stories when language was a mystery. You explained how I had to kick my legs back and forth at the perfect time to get the swing moving and that, if you look close enough, any stone can be a dragon egg. We played with unicorns and conquered gravity with string and balloons. While our parents thought us asleep, we would watch episodes of cartoon animals where you always played the indifferent cat and I had to be the goose, together discovering a new universe as we assumed the roles. For the first few years of my life, you were Kay-ay, my favorite toy. You became the best friend I would ever know as we jumped between states and seas, unable to find other alliances.
When we settled down, things changed. We began to grow up. You became a hermit in your room, saying that you couldn't play anymore without explanation. Reality overwhelmed the dreams. The dragon eggs were just rocks, the clans of animals just plush toys, the cartoon cats and geese just images on a screen. I missed you. Whenever I could persuade you to be the brilliant dog inventor or to build Lego ships with mismatched pieces or sword fight with sticks in the front yard, I loved you, Kay-ay. The more reclusive you became, the more I cherished those moments.
Even as toys became irrelevant, you still guided me. You would sit down and tap the keys of a plastic piano as I watched with a giddy grin, later selecting the trumpet as your instrument. Soon enough, I fell for music's splendor and started taking piano lessons only to dedicate myself to the violin. Then you began to scribble down stories, even letting me in on some of your schemes. I already appreciated writing, but the idea of creating a substantial story in elementary school seemed impossible. You proved me wrong. For years that followed, I poured my heart onto a page. Even as you dropped both music and writing to pursue other hobbies, you first exposed the ones that would define me.
During my bleakest year, I looked to you for help. Unsure of myself, I adopted your fashion and wit, hoping that if I was just like my sister I could regain my confidence and be comfortable in my skin, just like you. I wasn't. Unknowingly, you taught me the greatest lesson of my life; be yourself.
Later, as middle school progressed, we would chat over a shared sink about new romance and petulant irony. You would trust me with the most personal secret you kept, and I would hinge on every word spilling from your mouth. Then we would share a smile, and I would release my darkest fears while you listened with a lopsided smirk and the perfect answer.
We might fight over the music and how clean the sink is and regret words spoken in bursts of frustration, but that isn't what I will remember from you. I will remember my sister, my best friend. Kaylee. I will remember the dragon eggs, the stories we concocted, the legacies, the secrets. I will remember Kay-ay cradling me in her arms before I even knew her name.
Thank you.
It was you who made me who I am.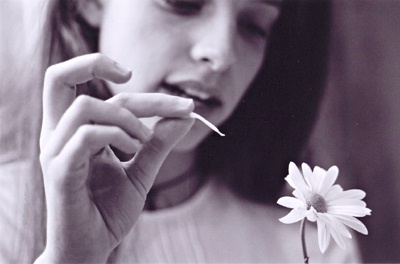 © Emily B., Houston, TX