The Things I Would Carry
August 12, 2015
They are unnoticeable things, the things I would carry. Small enough to be tucked away in your pocket, but never slipping out of mind.
The first one has a name only I know. A toddler's love has worn its fibers rough. The colors depicting animals I never noticed are now faded, pale. Its edges are tattered, a jumble of loose threads, a hole sheared through its top corner. The blanket I took everywhere, dragging behind each step, my ever-present shadow. I called it Happy. I would fold it neatly, careful not to let the dust of my childhood brush off before tucking it away.
The second one was borrowed. Dark beady eyes and matted copper fur paired with stout black ears and a curling tail. The plush fox was the hero of my stories for three years, even making an appearance on the page. He began, simply, as Foxy. With the aid of Tiny and Junie, he defeated villains lead by jealousy and lived a life loved. He later gained the history of someone who abandoned his past for what he believed in as well as a new name: Rusty. One character by two titles, this little hero opens the door to innocent times when dreams were worth more than reality. Nestling next to the blanket, he would curl up to wait for those uncalloused hands to animate him once again.
The third is release. I bought it thinking it would hold the writing to establish me as an author and with an idea of what that golden tale could have been. But what if I wrote messily? What if that idea wasn't the one? For two years, the black leather journal huddled, empty, on a shelf. When it called me again, pages starving for words, I forgot that dream for a perfect story. What I needed was a place to cultivate and explore the ideas I knew had potential. And so I tossed aside the lie of perfection and challenged myself to something new: "This is not about results. This is not about survival. This is about roaming." The first entry was in my messiest handwriting, knowing that no matter what followed, it would all be golden. The journal would slip next to the blanket and a drowsing fox, hungry for the next legend.
The fourth is the breath of fantasy. Crouched in an open case, sleeping in a bed of velvet, a violin of wooden curves and silent songs. The music it sings ignites the soul, dancing with demons and tinkering with catastrophe, yet always offering a glimmer of hope. It is the magic of the mundane, preaching what cannot be expressed with words. And so I would swing its case over my shoulder, instrument humming quietly inside, heard only by tattered blankets, drowsy foxes, leather notebooks and challenges of release.
The final one is the future. A tool sleek and slender, clutched between scurrying fingers, it writes my story through the eyes of people I've never met. Beyond the name, the borrowed, the release from order and the breath of wonder. It is the author of my tale.
After all, what's a writer without her pen?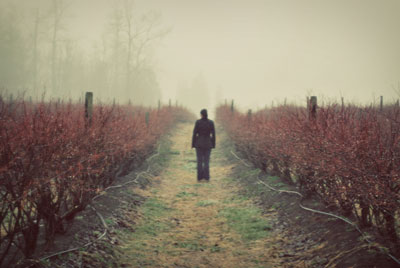 © Molly H., Lynden, WA