I'll Keep my head down as I go.
May 11, 2009
As a writer I have come to the realization that I need to express. For when I do not write it is as if someone knocks the wind out of me. I become cranky and irritable. To me, writing is the feeling of eating a breath mint and experiencing that icy rush that comes with breathing in cold air.

I want you to know that I have no idea who I am any longer. I used to have plans, I knew what I wanted. I knew what it took to get what I wanted. I have always been one to have more than my fair share of will power. I knew where I was going, and where I had been. But now, now, I can not even remember what happened yesterday, much less what will go on tomorrow. The thought of having to get up tomorrow morning and go through another day in this life I'm living makes me more than a little nauseous.

I have been the church girl. I have been the bad girl. I have been the shy girl. I have been the loud girl. What else is there? Who else is there? It is as if I tried to play a part and convinced myself I really was the character. Then one day I woke up and realized, "oh wait, that's not really me." But then again, if that's not me, who am I? Where did the real Rachel go...? I wish I could find her.

I am the worst version of myself. I can feel the burning in every ounce of my being, with every beat of my pulse- the burning that tells me there is supposed to be more than this. I know there is.

I wish I could let go . I wish I could cast it into the sea and never look back.

I want out, but I feel it is too late.


So it seems as if I have willingly turned my back on everything I once held dear. And for some reason I feel that which I am pursuing now will be unfilling to the upmost. But I will go anyway, on this path my mother told me not to choose.
No worries though, I'll keep my head down as I go.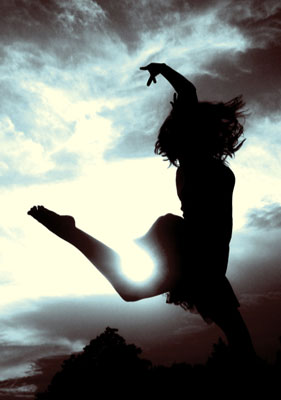 © Martha V., Morton Grove, IL