Even Stars Aren't Always There
May 27, 2009
It was a nice summer night, that was for sure. It was early August, and I was fifteen. I was tired and the tiniest bit stressed. It was around ten o clock at night, and I was pulled between cleaning the kitchen, rubbing my sister's back that she cried was hurting, listening to the radio, and taking the dogs out. I couldn't stand the dog's whining anymore, so I threw them out into the garage and followed behind.

While I was out, I noticed the stars were amazingly brilliant tonight. More brilliant than nearly any night this summer. There were thousands of them, all glimmering and dancing in the night sky. Wow, I thought, amazed. It was remarkable. I wanted to stop and watch them forever. But then I remembered all my past duties still piling up, how my favorite songs were due to be played on the radio, and my loving bed. I brought the dogs inside, thinking, Oh well, they're just stars. They'll be there when I go back out. They're not exactly going anywhere and if they are, I'll probably won't care because the world has ended or something.

I preformed all my chores, took care of my sister and listened to the radio. A short time later I went back out to gaze at the stars. I gasped. The stars that I had taken for granted that would be there, were covered up by clouds. It was as if God was saying, Don't take anything for granted. I realized that I should have slowed down my hectic life and taken some time to enjoy a simple moment. I also realized that no one should ever take anything for granted, because something you depend on and always think will be there could be taken away at any moment.

Even something as ancient as stars.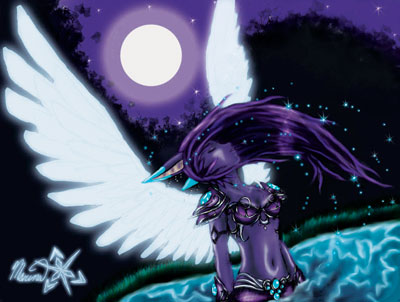 © Kelly K., Fort Collins, CO