Don't forget, I love you
June 3, 2009
I look back to when i was young. To the days when life seemed never ending, a spiral of lights, sounds, music and peace. Now, each day I drag along the thoughts. They're the ones that keep me up in the night, the ones that turn my fear into fright. I can't erase them. I can't lose them.

It happened a long time ago. I was seven and a half. My mother told me she had lung cancer. I wasn't sure what that meant, but i hugged her anyways.

The months passed, and with them went my mother. She dissapeared before my eyes, her hair lost it's luster, her cheeks lost their elasticity. My mother stopped breathing well, her eyes choked with tears as she gasped and I ran for a nurse.

I didn't want to see her like this, and neither did she. My father spent all his time out of the hospital with her, as much as she could. But sometimes, i would get so caught up with visiting relatives that i would forget my mother was dying.

That last day i remember well, except for one part. My entire family was in the waiting room with me, down the hall from my mother's room. My grandmother was drawing a picture of me, what she thought i would look like in ten years.

When my father asked me to come with him, i didn't want to leave my family. They nodded encouragingly, and i followed him. As we approached my mother's room, i could hear the hum of the machines, the beeping of her heart rate. And there, in the middle of all the chaos, was my mother. She looked thin and frail against the pale white sheets, her bony hands sticking out from the linen.

I went to her side and held her hand. I don't to this day recall what i said, but i remember her smiling. When my dad asked me to leave the room, i stood up and kissed her cheek, i always did. But the one thing i regret most in my life is if i said "I love you." Because i never remember, and it's the one thing in my life i completely regret.

She died moments after i left. I never said goodbye. And to this day, i never remember if i said i love you. It has made all of the difference.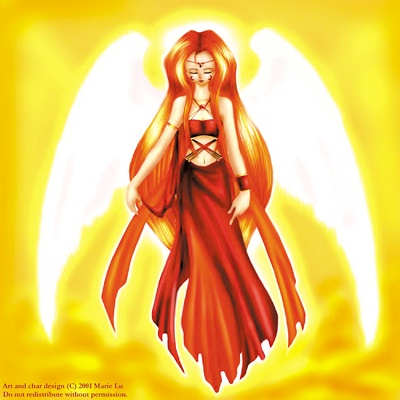 © Marie L., Sugar Land, TX