Childhood Lovers
June 20, 2009
A childhood friend you were so
cute we spent ours alone me an you locked
up in a room playing video games being
dumb but most of all just having fun,
We started to grow an I became jealous of the girls
who were lucky to have you I cried for nights praying to
god one day you'd chose me because deep in my heart I love thee.
I asked you one night to hold your hand you said sure you didn't care
I layed on you shoulder hand in hand watching movies about romance,
several months went by an you started to hate me it seemed not once
would you let me touch you. Hours I would cry because
you hurt me so bad an I just wanted you to be glad a
few years passed the summer had come,
the travel to your house felt like a never ending dream when I reached you I was so glad but only to find you make me so mad. My friends text me all through the night but one specifically gave me a fright, morning came you took my hand an lead the way to your room the look in your eyes when you asked me the question sent fellings through me I will always remember.

I said no but you begged me all day I finally said yes but the words you said meant more to me than what you had asked "I can wait for you" that's all I needed to hear from you, that night we kissed but you broke my heart at midnight saying it wasn't meant it wasn't right making me cry my eyes out some more. You text me at one saying you loved me like family but loving me more than family had greater feeling I was so happy my dreams were filled with thoughts of joy only to find out what we had done you would be hating me for, I had told my mom of the kiss months later even though she promised she told your mom making you more embarassed than me but I went home an cried because of thee. A year goes by an we see each other again but I knew what I wanted I thought I was ready but then when it happened I got scared you led me slowly you held me close, when we kissed it seemed like forever as if we would never let go I e-mailed you saying how much I loved you but you left me again in the dark, dank, cold dungeon of depression never answering to one an now away at camp you are but I only wish you were here so I could you hold you one more time an have our lips meet once again.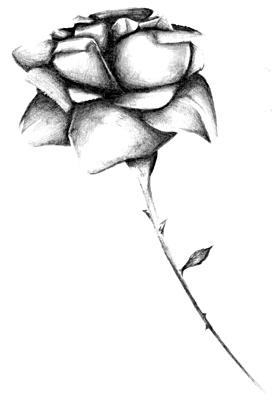 © Yisrawayl G., Philadelphia, PA