Blaming the Cleaning People
February 19, 2010
"Oh no! Someone stole my iPod. I bet you it was the cleaning people. They steal everything." (Dramatic reenactment of one boy talking to another.)

Many students around the globe often blame the cleaning people for misplaced or lost items. They constantly believe the cleaning people are thieves. Sometimes I stay after school and engage in conversation with many of the cleaning people here at my school. I recently interviewed one of the cleaning staff and asked him if he or any of his colleagues have ever been accused of stealing something. He replied, "Never." I was very happy to hear this because I know they do not steal anything. I am happy that my school never accuses them based on a child's misplaced possessions. Although the school never blames them, children always find their scapegoats.

Kids need to be responsible when they lose something. Yes, their parents might be upset, but it is wrong to accuse people you know are innocent. In reality, the cleaners probably have possessions such as iPods and laptops. In fact, it is generally the rich kids that steal possessions. I know of a situation where a wealthy individual who already had an iPod stole another friend's iPod. This amazed me. Some rich kids get everything in the world to the point where they just want more and more. Their bad behavior could also be due to the parents. It is the parents' responsibility to teach their children good morals, values, and manners. Some wealthy kids' parents are never home because of work leaving the nannies to watch them. There should be something done about this; however, there is no quick solution.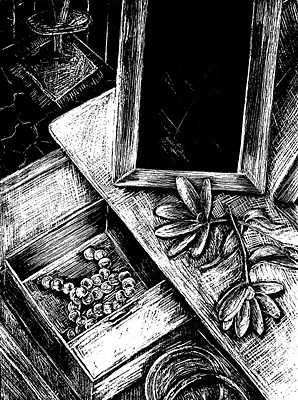 © Elisabeth R., Elmont, NY