That vintage Chanel bag.
February 20, 2010
Its glossy, black sheen shimmers under your hand as you caress its smooth, quilted surface; winding its long gold chain around your moaning throat; washing yourself in the aroma of a timeless classic. Seamless perfection. Forgive me, in fact the seams of this wonder are hand sewn gold, plumping it in to a voluptuous goddess. We all want that vintage Chanel bag...
For the mere fashion mortal we can only dream about owning a piece of real, orgasmic Chanel. Yet, no matter how beautiful the masterpiece, nothing detracts from the hefty £1000 price tag; this is, in more practical terms: a few weeks wages, a small car, enough rent for a good while, 2 pairs of Jimmy Choo's, 13 Dior friendship bracelets, 62 Chanel nail polishes, 3 iPhones, 3 Samsung LED TVs or, if you really want to splurge, 1010 McFlurry's!
The solution to the dilemma: buy a fake.
A fake.
An impersonator.
An imposter.
Something false.
All these words resonate the feeling that purchasing a fake Chanel bag would be some kind of sacrilege to the holiness of the designer, and in some respects I agree.
The depths of a vintage Chanel bag penetrate much deeper than just its aesthetic. It speaks of a young woman's humble beginnings in small village in France, losing her mother and moving to the city where she became a mistress to the wealthy. It talks of a woman producing revolutionary clothing, not only stylish but practical for war time women in their stand for equality against men who had previously dictated female fashion. The determination of Coco Chanel in her search for success leaves an imprint on all her garments, where, no matter how good the forgery can never be imitated. When that Chanel bag sways on your forearm, a piece of history swings too. It is that slice of history some pay the world for, taking them to the climax of fantastic fashion.
A fake bag may present you the enviable longing glances from a complete stranger or the assumption of wealth, yet the inevitable question will always slip in to conversation ... "so, is that a real vintage Chanel bag?" .... "Excuse me; I must just pop to the bathroom."
So, what would I do if I was given £1000 you ask? Tempt me with all the iPhones and fakes you want Satan, I would always chose that vintage Chanel bag.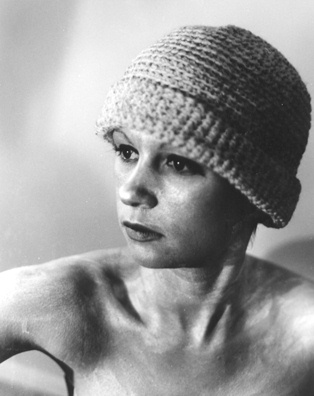 © Rachel R., Warren, ME