To My Salvation
March 26, 2010
I don't belong here. Every thought, every sound, every face was like being stabbed in the face by a red-hot poker. I was drowning. Lost in a sea of faces, names, unfamiliarity. I gulped, my heart hammering in my chest, fighting the tears pushing against my eyes. Oh, what was the point? I never fit in anywhere.
That's when I met him; a moment that would change my life. A person who would understand me, listen to me, hold me. I was so miserable though! I could never have imagined how much he'd mean to me.
Now it's late March. I recoginze faces, can remember the names. I don't get lost so much anymore. Though I hate my dad sometimes for making me move here, I know that my life was changed forever by doing so. I used to zone out and return to earth with tears in my eyes; now there's a smile etched on my face. Why is this? Because of a boy. It's funny, how I think so much about romance and never actively do anything. The two of us have a rather complex relationship.
I love him, and he has no idea. I would scream it out over the mountains, draw it on the stars, sing it at the top of my voice. Here's to me and him. Here's to love. Here's to me hopeing he feels the same.
I'm bigger than this place, I'm better than the places I've lived. Places have been called home, but you make my face light up with happiness.
If you love me like I love you...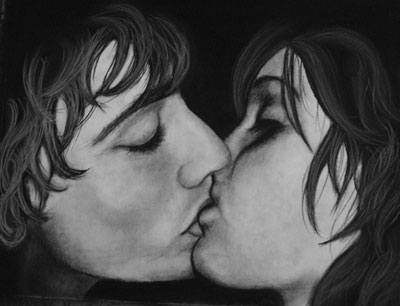 © Anna Y., St. Robert, MO