C'est La Vie
June 17, 2011
Like a lot of people, I'm not completely in love with myself. My hair doesn't always do what I want and I'm not the nicest person to be around. I'm not going to say I TRY to be better, because sometimes I just don't care enough to censor my thoughts and actions. Sometimes, I'm a jerk, just because.

I suppose I should start to talk about why I'm a better person now, but suprise! …I'm not. And I'm not ever going to be—there is not going to be a EUREKA! moment. That's just the way things work.


I expect a lot. Worst part is, I don't even realize that how much I expect is…too much. And that's something that's never going to change. I will never be as empathetic as you need or as nice as you want. I am a complete A-hole and the worst part is that I'M NOT okay with that.
So I will acquiesce, I will learn to accept these flaws and be at terms with them.

Because after all, c'est la vie.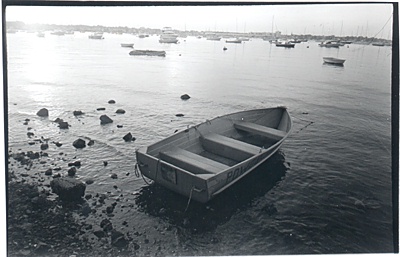 © Chris M., Marblehead, MA