In a Well
July 26, 2011
There are over a million different religions in the world. A million different beliefs. A million different ways to approach life.
You tell me that I am a sinner because I choose to be open to all faiths yet choose none, while you reject all but one.
Having tunnel vision is usually unnoticeable when you're stuck at the bottom of a well; looking up at your patch of sky it's hard to imagine anything other than that simple shade of blue, hard to imagine the white wisps of clouds or the fluffy gray puffs --the fog. It's hard to imagine anything you don't see; so try.
Try to see a different patch of sky, one where it doesn't matter if you're colored or not, bi, gay, or straight. Try to see what it would be like, if someone else told you how to live your life.
In America, it's an understatement to say we enjoy our freedom. We enjoy it so much we force our way of life onto others. Simple to forget: you can have your freedom so long as it doesn't interfere with anyone else's'. So why do we force our opinions on people we don't know? Why do we have to vote to see if two people who love each other can marry or not?
I say it's wrong. You say it will affect our children. How so? Because they will grow up seeing two people who love each other walk down the street? Maybe you're just afraid that they will grow up looking at a panorama, that they will choose the view they like best, leaving you and your closed mind in a well.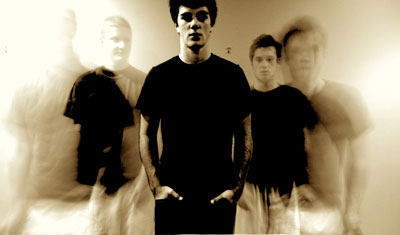 © Brian M., Fishers, IN