Flexibility
January 11, 2009
Flexibility isn't always a good thing. Of course everyone tells you it is. Most people see it as a virtue, right up there with patience. But the fact of the matter is: they're wrong.

Flexibilty equals bending and stretching to fit any whim, any want. Flexibility equals giving in to what everyone else wants easily. It equals changing yourself, doing anything to make everyone else happy.

It equals conformance.

It disgusted me, as I saw each one of them bend towards the road that was wrong to suit everyone elses happiness. But the worst part was that one of them, he knew it was wrong. Only a year later he'd ranted on about how stupid people are who do it. How stupid it is to smoke, and do drugs...he told me how hurt, how broken he'd be if I ever did it.

And there he was, bending down a road he'd never plan to go down. It scared me how easily he bent, and I that's when I first noticed it. Flexibility isn't always a good thing.

I felt fear for all of them of course. They were my dearest friends...once upon a time. Somehow I felt it was my fault, maybe I could have stopped them from bending, just like starched jeans stop someone from doing the splits.

It broke me, to see them all take it so casually. I hid my pain as best I could. Because well...maybe I thought I was overreacting too.

However as I saw them slowly sell their souls for drugs and cigarettes, while I stood, helpless in the background my mind whispered to me that I hadn't done anything wrong. As the tears slid down my face I nodded. Not sorry that I was being inflexible.

Because I know now. Flexibility isn't always a good thing.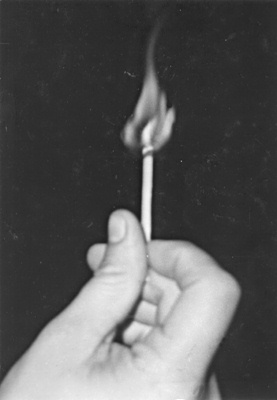 © Stephanie H., Highland Village, TX