Mr. Beans-Snow Canyon Middle School-History
December 15, 2018
The Statue of Liberty is a symbol across america to the dedication and hard work solders all over the country-all over the world-put into what they do to make our country free.
Mr. Beans doesn't get that kind of recognition, but he should. He deserves it. He is dedicated to the wellfare of his students, makes sure that even the most boring lessons keep even the most unmotivated student awake and paying attention.
Mr. Beans is just, in short, a great teacher, and best of all; a friend. I am proud that he was my teacher, and I am proud that I got to learn the Untied State's history in a way that made sense, in the funniest, best way possible.
He's obssessed with Indiana Jones. He's obssessed with his farm in Brazil. He's obssessed with the truth about History. He's passionate about what he teaches, and he deserves the Educator of the Year award.
Mr. Beans, this one is for you.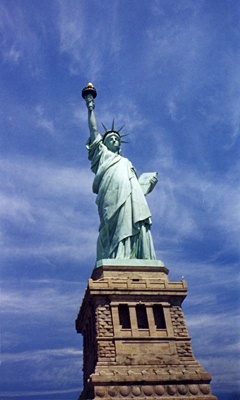 © Michelle S., Loda, IL