Noel Breger • Coach • Delaware Military Academy
MAG
April 28, 2011
I thought I knew what it meant to suffer – until the first day of preseason, the first day as a part of a team I will never forget. That day I realized what "to suffer" actually meant. That was my first day having Noel Breger as my cross-country coach.

I have had an uncountable number of coaches in my life, but Coach Breger stands out. I had never run cross-country before, and to be honest, I wanted nothing to do with it, but my parents made me do it and told me I'd thank them later. I remember that first day clearly. We went on our warm-up run (I thought I was going to die), then stretched, and then ran another 30 minutes. I thought we were done, but then I heard Coach say, "Go make a line next to that tree." Yeah, we weren't done. It was time for conditioning, which included bear-crawls, power pushups, and jumping squats – repeated over and over. I wanted to cry.

I think Coach Breger's determination overwhelmed me at first. After a few weeks, he saw our potential as a team and started setting goals for us. Personally, I did not see my potential, so when I heard Coach's goals, they scared me. I never dreamed I would end up on varsity my first year. How could he know what he wanted for our team before we understood our own abilities?

Coach Breger is the most motivating and inspiring person I have ever met. Before practice, he gave speeches I don't think were planned but just happened. In the beginning of the season I would think, Please keep talking – I don't want to run, but by the end of the season I respected every word, and they inspired me to do my best.

Three of his speeches stand out in my memory even now. The first was the day before the county race. It was pouring rain and freezing, and he told us how he believed that fate brought our team together that year. I will never forget the different feelings I had during that long speech. The second one was the day of States. We were huddled together on the starting line ready to go, and Coach made a speech that brought tears to our eyes. Then he got mad that we were crying before a race and walked away. It was funny and motivating at the same time, and we ended up placing fourth. The third speech was when he introduced us to the word agon. He told us it comes from the ancient Greeks who endured great suffering to fight for the prize. He compared this to us because by halfway through the season we wouldn't complain about hills; we would put up with them because we knew it was what we had to do to win. I will never forget these memories.

Coach Breger is the best coach out there. He brought the Delaware Military Academy girls' cross-country team from sixteenth place last year to fourth place this year. Coach Breger has won many "coach of the year" awards and multiple state titles. It would be amazing to be a part of the team when he wins another state title. Hopefully by senior year I will experience that.

The minute I crossed the finish line of my last race, I thought about how excited I was for next season. Cross-country and Coach Breger have changed my life. He taught me to love running, which is something that will be part of me forever. I am proud to nominate Coach Breger as Teen Ink's Educator of the Year.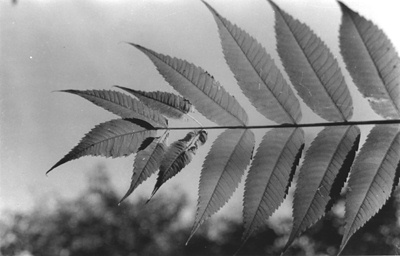 © Liz C., Marblehead, MA