Educator of the Year: Chris DiStefano
January 30, 2015
"Hey, lil' Donut!" I heard the unmistakable cheer from across the hallway. I grinned, and approached the voice. I was returned with a sunny smile and a high-five. My previous worries about the looming AP Calc test next period had instantly vanished.
"Hey, when are you gonna take me driving?" I teased. He erupted in a genuine chuckle, and continued to play along.
"Oh yeah, man! We can go and cruise around town, watch the wind blow through our hair and smell the roses…go get some Dunkin' Donuts and have a good time!" We looked at each other and giggled, both knowing that I had been driving with a license for almost 4 months now, and had already passed his Driver's Education class. Mr. DiStefano was known for his incredulous idioms and goofy nature. I have never once seen him in a bad mood. You walk by him in the hallway and are always greeted with a grin and a nickname that he has given you at some point. I had coined my nickname derived from my love of going to Dunkin Donuts, and coincidentally, my last name.
Mr. DiStefano did not only teach me how to take control of the road, but also the field. My first encounter with Mr. DiStefano was not in his classroom, but as a new freshman on the soccer field. I had never played soccer before, but I wanted to get in shape and participate in my school. Traditionally a boys' soccer coach, Mr. DiStefano felt that it would be beneficial to stay after school with the girls and help them out as well, becoming like a second coach to us. His silly attitude and light-spirited nature made me feel good about trying something new, even if I wasn't very good at it. However, I was not the only novice player on our team. Without a flinch, he was willing to help all of us learn the ropes. Now a junior in high school, I am on the varsity team and I am grateful that Mr. DiStefano was there to encourage me the entire way through.
There have been extreme rough patches in my life, one being the death of my mom in the beginning of my sophomore year. My sister and I had to change our entire lives and move away. Luckily, we could commute to our old school. I was relieved because I could keep playing soccer. This was the year that I took Driver's Education, and would finally have Mr. DiStefano as a teacher. I had his class first period in the day and with everything that had happened to me recently, I just did not feel like conversing with anyone. Mr. DiStefano had called our class "The Breakfast Club" and on some Fridays he would have a snack for the class. Hearing this triggered a flashback of watching that movie for the first time with my mom and sister. I felt a surging sense of nostalgia, but it was good. I had always felt comfortable in his class, and I felt purged of my worries and stress, because of his relaxing environment. He always had an air of calmness and love for life, and this inspired me to get through some of my worst days.
My mom was disabled, and had only come to watch a handful of my soccer games, for it was difficult for her to go out in the cold. Mr. DiStefano created a bright conversation with her and always stood next to her on the sidelines. As I continue to play soccer each year, I remember this image and strive to make both my mom and my coach proud.
Mr. DiStefano, you probably haven't realized how much you have impacted me, by just being yourself. When we talk, I am glad to be having joyful conversations. It's never my usual being criticized about schoolwork or being dulled to exhaustion, or being told to work harder. Your jovial nature is very appreciated by me, and it has made me realize to just take life one day at a time, and work my hardest with a positive attitude, one that might someday resemble yours. Thank you, Mr. DiStefano. If there is one thing that I have learned from you, it is to always focus on the front windshield and not the rear-view mirror.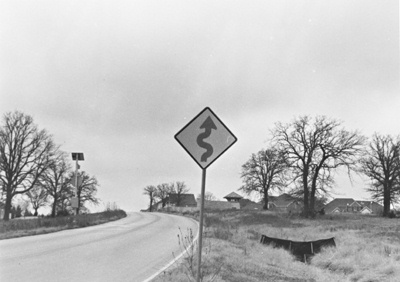 © Jill P., Highland Village, TX