Educator of the Year
January 27, 2009
An old quote says, 'Failure takes thousands of excuses. Success takes none.' Mr. Hoetker my fourth period English teacher has taught me this important value. He's taught me to never give up to always keep going. To forget the past and just keep writing. Hopefully making my writing get better and better along the way. He's taught me to never sit on a failure and pout. He's taught me to get up and show them that I can write better then how they graded me. On top of teaching us he always figures out a way to make class so much fun.


Like this one time we played this game called Darth Vader Light Saver Bingo, English style. It was just like regular Bingo except it was based on all English stuff and if you won then you would get to face Darth Vader i.e. Mr. Hoetker. If you hit Mr. Hoetker with your light saver then you got a Bobcat Card. Bobcat Cards are like money, you can spend them in the school store.

Now I don't want you to think that all we do in English class is play and mess around. Because that's not all we do, we learn so much. Like French, etymology, MLA heading and much more.

As you can see English class is awesome. Mr. Hoetker is my favorite teacher. He always makes class fun and he knows how to make people laugh. But to me and my friends he's more then just our English teacher he's our friend.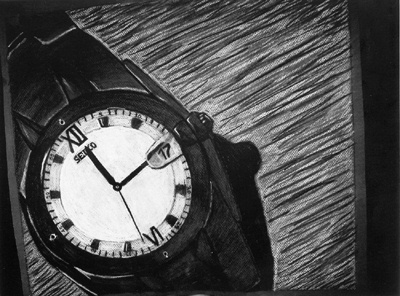 © Rachel U., Danbury, CT