My Superhero Teacher
March 30, 2009
Brilliant, benign, clever, benevolent, and testing; these five words couldn't even begin to describe the first World Literature and Speech teacher at the International Academy of Macomb. The academy opened its doors in the middle of August 2008, and only hired the best of the best teachers in Macomb County. The International Academy of Macomb was lucky enough to snag a teacher, who students must admit is the best, from one of the 18 participating districts. He is not only a superhero in the classroom, but he co-runs the Student Council and, in doing so, he has helped make a more fun and exciting place to learn. This superhero teacher has been named teacher of the year at L'Anse Creuse High School – North and teacher of the year for the entire L'Anse Creuse District. His style of teaching is unique and interesting. His attitude and energy in classroom setting allows students to connect with him. Since John Alwardt has gone beyond his calling in the classroom, he is the 'Educator of the Year'.

Mr. Alwardt goes beyond his calling when he provides extensive aid for his students. There aren't many people that could make learning about punctuation interesting, but Mr. Alwardt has pulled it off. Among making class interesting, he also makes certain that all of his students fathom information in class. An example of this is that he stays after school some days to help students grasp new concepts, ideas or writing formats. He understands the difficulty for students in a school with such rigor and stress, and he successfully helps the students flourish in our school. He also makes class enjoyable. He kiddingly teases students and makes the class amusing and comfortable. When his students have fun in class, they find it easier to learn, and since Mr. Alwardt has made class this entertaining, he is the 'Educator of the Year'.

Mr. Alwardt's didactic lessons and demanding assignments are far beyond any others. His lessons are attention-grabbing and, in reality, they're actually pleasant. Although his lessons are enjoyable, his class is also tremendously difficult. He grades harshly, and his homework can be overwhelming, but when it all boils down, he knows we can handle it, and that pushing us to excel is best for our future; he knows that it will prepare us for the rigor of college. He makes receiving a great grade extremely difficult, but truly earning a grade is much more rewarding and gratifying than just being given one. Not only does he make them demanding and rigorous, but he organizes his lessons and assignments so that they correlate with what we are doing in other classes such as World Studies; this helps reinforce the ideas that we are learning in other classes.

Mr. Alwardt measures far beyond the measure of a teacher when his hard work and dedication is extended beyond the classroom. As I mentioned, he is not only a superhero in the classroom. I also mentioned that Mr. Alwardt co-runs the Student Council and makes the IAM so much better of a place to learn. He helps organize dances so students can socialize after school; he believes that students need to balance school life and social life, even though we all live throughout the county. His participation in and out of the classroom has been very beneficial to the school, and especially all of the students within the school.

Mr. Alwardt is the 'Educator of the Year' because he strives farther than anybody else, and he expects his students to do the same. He livens up the class; he makes it fun and interesting. His lessons are edifying and fun simultaneously. He forces students to earn their grades and take pride in their work. His teaching styles are unique and very productive: the students essentially learn. Whether he's teaching us to vary our voices in Speech or vary our writing style in World Literature, Mr. Alwardt seems to make his lessons flawless, so who better a superhero than Mr. Alwardt to be 'Educator of the Year'?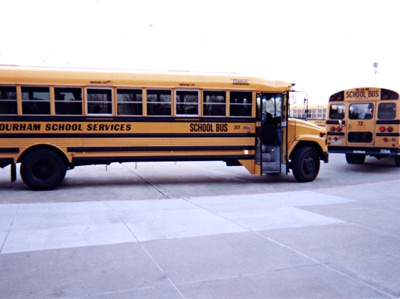 © Blake B., Highland Village, TX