J.K. Rowling
March 17, 2009
J.K Rowling is a strong woman who has overcome many difficulties to achieve greatness. Joanne is a true is a true living example of the proverb if at first you don't succeed, try, try again.


When Joanne Kathleen Rowling began writing Harry Potter, she was a single mother, recently divorced, her mother had just died, and she was living off of welfare. As stated in interviews, she was at rock-bottom in her life. She was suffering from clinical depression and the only thing that kept her from committing suicide was her daughter, Jessica. By fighting through her depression, she has proved that people shouldn't give up finding happiness.


Joanne wrote the first Harry Potter book in small cafes in Edinburgh, Scotland. She ordered a small espresso and a glass of water, for this was all she could afford--and she would write. Characters such as Professor Dumbledore, Hermione Granger, and the evil Lord Voldemort came flowing out of her pen. Her only joy in life was her writing.


By early 1994, Joanne had finished Harry Potter and the Sorcerers Stone, and began typing up a final manuscript on an old manual typewriter. Joanne sent the manuscript to many publishing companies and was discouraged and sad as she received rejection letters. But she never stopped trying.


On a day in 1995, Joanne received a letter from Christopher Little, an agent for writers, saying that he was willing to represent her manuscript to various publishers. J.K. Rowling has called this letter the "best letter of my life." A year later, Harry Potter and the Sorcerers Stone finally found a home with publishing house Bloomsbury Press.


Since then, Joanne Kathleen Rowling has achieved amazing success, selling over 400 million copies of her books. She has risen from near-poverty to being one of the richest women in Great Britain, and has donated millions of dollars to charity.


If J.K. Rowling had given up, she would never have had her dreams of being published come true. She might have been living on welfare for most of her life or raised her daughter in a one-room flat. But because she kept trying, Joanne has succeeded and become a famous and wonderful author whose books are loved by fans across the globe. J.K. Rowling is a true example of the proverb, if at first you don't succeed, try, try again.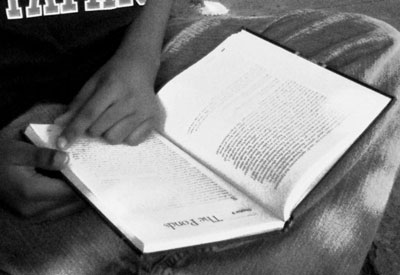 © Allan L., Plano, TX