Best Friend
June 7, 2009
I wouldn't have made it this far without her. She stands by me in thick and in thin.
My thinnest moment happened last year but, she stood by me while my parents tried to work it out. She was there when I found out my dad had been cheating on my mom. Then she was with me a year later when my parents got back together and my mom cheated on my dad. We have been friendssince I was born.
I can't express my greatfulness for her except by saying THANK GOD!!!!!!!!!
She has been like a sister to me. She is the only reason I lived through those hard months.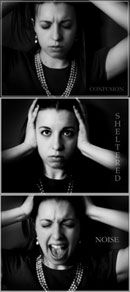 © Michelle B., Blairsville, GA