Samuel Todd Billin
November 22, 2010
"He looks like he just escaped from prison." That was my little sister's first impression of Samuel Billin. For those who do not know him well, Sam can seem frightening and serious at first. But if you take the time to get to know him on a more personal level, you will quickly realize that beneath his rough and ragged exterior is a heart of gold.

Samuel Todd Billin grew up as the oldest child of Amanda and Todd Billin. He was born on February 13th, 1992. His younger sister, Alice, was born three years later. Sam attended Holy Name of Jesus Elementary for kindergarten through sixth grade and Saint John Vianny for seventh and eighth grade. When asked about his elementary school days, Sam laughs and says he was a "scrapper." When other kids were being "irrational," Sam was there to show them his own version of the justice system. Sam grew up with a love of the outdoors. He became very skilled with guns and with hunting and shooting. He had a love for science and in high school he joined the Science Olympiad team at his high school. He was also an avid music and band lover. It was through band that I first met Sam.

When Sam first asked me to consider playing alto saxophone for band instead of my flute, I thought he was crazy. There was no way I was going to be able to learn an entirely different instrument in the course of one short summer. But Sam was persistent and I eventually gave in. Today, I realize that was one of the best decisions I've ever made.

Throughout my two years playing alto saxophone in high school band, Sam was there to help. When I was struggling with a particular section of our music, he was there to teach me an easier way to learn it. I can easily remember my favorite time of band with Sam. For months, the alto saxophone section worked together and played together and helped each other. We became incredibly close, almost like a family. With a section of three girls and only two boys, Sam was outnumbered. The other girls in my section and I tried for months to get Sam to admit that he loved us and was proud of us. He refused. He informed us that we "make him take way to much Advil and give him a headache." We continued to try to get him to admit it for months. Eventually, our Spring Concert arrived and Sam still had not admitted that he loved us and was proud of us. The end of the concert came and the seniors, including Sam, went on stage to present Mr. Ambrose, our conductor, with a gift and to make speeches. Sam made one of the last speeches of the night. As he stepped up to the podium and took the microphone in his hands, my breath caught. Finally, after months of waiting, Sam finally admitted that he loved us and was proud of us. Our section erupted in cheers. Sam does not know it, but hearing him tell us, in front of everyone, that he was proud of us, and indirectly, that he was proud of ME, meant more to me than he will ever know.

Despite his seemingly emotionless personality, Sam has managed to wedge his way into my heart. He has helped me in more ways than I think he realizes. Not only did he help me learn a new instrument and encourage me to open up to people, he taught me to express myself in a safer way than self harming myself. Sam showed me that asking for help is not always a bad thing or something that shows weakness. Sam showed me that I am loved, and that regardless of how many times or what ways he shows it, he loves me and cares about me and does not want to see me hurt myself. Sam taught me that not everyone is out to get me and that I have people that I can go to when I need to talk. He has taught me to look on the bright side of things and to realize that I am my greatest priority, not anyone else. Sam was the only person to HELP me instead of trying to FIX me. Through everything, Sam stood close enough to me that I knew I was not alone, but far enough away that I could solve my problems myself and grow as an individual.

Today, Sam is attending Grand Valley State University. He is majoring in physics, but staying true to his musical roots and taking a course involving music. He is not sure exactly what he wants to do as a career choice, but says he still has plenty of time to make that decision.

Despite our many differences, Sam and I have become incredibly close friends. We may not be the closest friends or spend countless moments with each other, but we are close in the ways that matter. We respect each other. I know I can go to Sam for anything, anytime. I trust him. Sam will forever be my biggest role model and inspiration because of the important lessons he has taught me. Sam is honest with in ways that other people are not. Sam does not dance around the topic of cutting with me. When he talks to me, he looks at my face, not my scars. Sam treats me like a person, and not a silly teenager who does not know how to handle her problems. He listens to me. Sam is my friend, my role model, and my hero because of the respect he has shown me when other people turned their backs on me. When the going got rough, Sam stood strong and helped me through. He let me know that I am never alone. He has shown me a great deal of love and compassion every time I have needed him and I know that he will continue to show me that love and compassion in the future.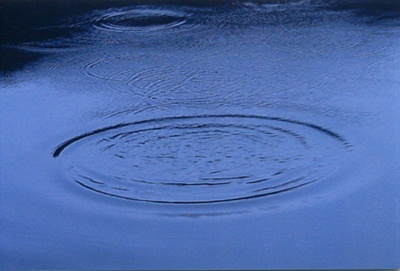 © Alyssa J., Gibsonia, PA