Close Friend, Alec M.
January 4, 2012
To many, a hero is a celebrity, or a man in a cape and tights. However, my hero is an average 15 year old boy known for his independence and poise. His name is Alec, and he is without a doubt my hero. I strive everyday to be like him, a positive, independent human being. Although he is made fun of nearly daily for his sexual orientation, he doesn't let it faze him. He is who he is, and that is that. "I believe that if you have a daily positive attitude, you get positivity in return," is one of my favorite quotes by Alec. As I was coping with depression in late 2010, Alec was there to make my days brighter.

Alec would sacrifice his life for those he loves, a quality not many can honorably obtain. He is also always happy, and ready for whatever comes his way. Other peoples' opinions don't faze him, he couldn't care less. Another amazing quality Alec has is that he can make friends with nearly anybody he meets. I've seen this occur once, and it was simply amazing. For most people, it takes at least an hour to become friend with someone. The same is not true for Alec. He can go up to someone, shake their hand, and be best friends for a long period of time with them.

The best quality that Alec has however, is his heart. It's about twice the size of a normal heart, and its ability to love is uncanny. He loves with all his might, and he makes me feel like I'm the most special person on the planet. I feel as if I can say almost anything to him, share my problems with him, and I know he won't judge me at all. He's always there for me when I need him, and will listen to me without saying a word. He has this effect on me that whenever he says nothing at all, he's the most helpful person. He just tells me that it's okay, and that's all I need to make myself feel better.

Alec, if you happen to be reading this, I want you to know how absolutely special you are to me. I love you as if you were my brother, and I honestly have no idea what I would do without you.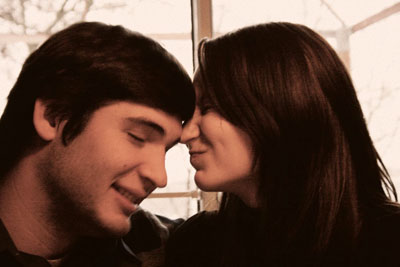 © Hannah L., St. Louis, MO