English • Arrowhead High School: Dave Watry
MAG
October 11, 2012
The bell rings. Everyone scrambles to find their seats with wide eyes and pale faces. Silence fills the room.

"You're all smarter than me. I just know what's coming next."

With these words, the atmosphere lifted. With raised eyebrows, we looked around for others' reactions. Disbelief. Our views, thoughts, and preconceptions of learning were forever changed.

The last thing a student expects from a teacher is an acknowledgement that he doesn't know everything. This opening shattered the silence and uncertainty of the year.

At first glance, Mr. Watry seemed like any other teacher. We thought he was only here because he was paid to be, but we learned teaching is more than a job to Mr. Watry; it's his life.

His dedication and passion for English transferred to me. Endearing tales of traveling to foreign countries commanded the class's attention. Some were too extraordinary to believe' but whether they were fact or fiction, they inspired me.

I learned the material in class not through pneumonic devices or acronyms, but by the stories he told. "So this one time I was in Latvia …" Why would someone live in a third-world country just to teach one class a day? But it didn't matter where he was; Mr. Watry had passion. I yearned for experiences like his.

As the year progressed, my outlook on school – and even on life – evolved. If one person could do so much, the possibilities for me were endless.

I found myself looking forward to school – but not school, just English. His topics engaged and excited me. I wanted to learn, to interpret, and to discover.

What's different about Mr. Watry is that not only did he teach me technical skills – to read faster, write better, use correct grammar. He also taught me that there's more to school than grades. He taught me there's more to life than blending in, being ordinary, following ­orders. He taught me my ­potential.

That one hour every day with Mr. Watry inspired me to become the person I am today. Hardworking. Driven. An unrelenting force. My eyes were opened to a new way of thinking. In my opinion, the right way. It's cool to care – about yourself and your future.

The hunger for learning that I now possess is because of Mr. Watry. Opinions may differ on what qualities are vital for success, but without drive, they are all meaningless.

The bell rings again. Everyone shuffles out, star struck. Who is this man?

He is the person who showed me what could be, not what has to be.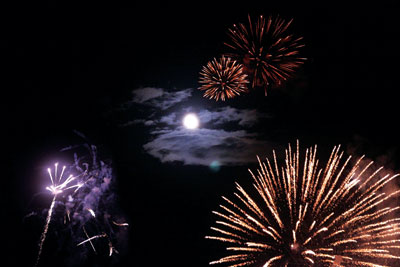 © Meena K., Groton, MA