Soldier & Brother Nick M.
MAG
"War is necessary," said my mother.

"Only the dead have seen the end of war," said Plato.

So, if my mother believes that war is necessary, does she also believe that death is necessary in order to achieve peace? Of course, the equation makes little sense since I am well aware that she is the most tragically empathetic woman on earth. She even feels bad for the contestants on "American Idol" when Simon Crowell dishes out his critiques. War is all around us, and it hit close to home this time. Not only have a dozen or so seniors from my school been called into active duty, but my brother is now in Kuwait as a member of Naval Intelligence.

My brother and I have always had a rocky relationship and often fought when we were young. The fighting lessened as we got older, but there was always a hair-trigger on our tempers. When he was called up on active duty, leaving a five-member family and a fiancée, it was a totally different story. For the first time in my life, I discovered I missed him even before he left.

And then I remembered a bunch of incidents that really pulled at my heartstrings. When I was five, Nick taught me to tie my shoes. He had just learned and was eager to pass on the knowledge, even if it was just to his annoying little sister. It took all night, but using the ribbon around my teddy bear's neck, he succeeded by bedtime.

When Nick and I were seven and six respectively, we dressed like Superman and Superwoman for Halloween and went trick or treating holding tightly to each other's sweaty, pudgy little hands.

The year I was seven was a hard one for my whole family, because we underwent a lot of changes. Nick was there for me that year, reading me a story every night complete with silly cartoon voices. He even tucked me in.

He was always there for me, really. He defended me against my tormentors from the time I was in kindergarten right through seventh grade. I never realized how much a part of my life he was until he was taken away by the war.

My brother believes in this war in ways that I cannot. I could not understand why he was willing to risk his life and asked him about it one day.

"I don't do this for the satisfaction of it, Charlee. I do it for you, for Mom, Dad, and Curtis," he explained.

My brother had never said anything remotely sentimental to me before, and I found it hard not to cry. When I watch war movies - especially "Black Hawk Down" (Sergeant Matt Eversmann reminds me so much of Nick) - I think back to that final day we spent together. I selfishly blamed others for his departure, but each time, I remember what he told me. No matter what he said, I do not support the war, but that doesn't stop me from supporting the thousands of soldiers fighting so that I can continue to enjoy my liberties.

As Plato said, there is no resolution for war. It is naive and impractical to fantasize about a world entirely enthralled with the idea of peace. Moral standpoints and religious differences set barriers between people. However, Americans continue to fight for what they feel is right, and though it is selfish of me to be relieved that my brother will be coming home soon while other families will be burying their relatives, it all comes down to how proud I am of my brother and of every other sibling over there who is making America a safer place.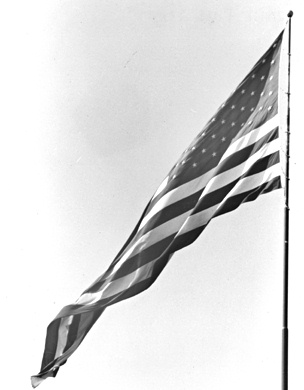 © Anonymous