Nerdfighter Voices: Don't Forget To Be Awesome
March 23, 2014
Some people live by Justin Bieber or Journey song lyrics. Some people base their life on a Mother Teresa quote or a certain Psalm. Others look at what Forrest Gump's mother said, "Life is like a box of chocolates." As great and rousing as those are, I have learned to live by DFTBA—Don't Forget To Be Awesome, a quote that sums up the keys to success in every single aspect of life in only five words.

Have a World History test this Friday? Don't forget to be awesome and study Napoleon's life and every single invasion he led. Can't decide what to order from Subway? Don't forget to be awesome and get that ham sub on wheat bread and of course a chocolate chip cookie. Choosing your college major? Don't forget to be awesome and go with what you love even if it's a liberal art or underwater basket weaving.

This simple phrase cuts the time it takes to make any decision in half. Just decide what will result in awesomeness, not just for you but others involved, and do it. The simplicity of this phrase just makes it that much easier to follow. It's a road map to making the world suck less.

It is an admittedly childlike acronym created by the two most unique and exuberant people I've ever come across: Hank Green and John Green. Two fast-talking, vlogging brothers that have a fandom called Nerdfighteria which supports everything nerdy. From Harry Potter to global warming theories to my favorite of all—charity work, these two brothers work to make the world well, awesome.

One Nerdfighter in particular was more than awesome. She was just plain inspiring. Esther Earl was a smiley-face obsessed artist who was diagnosed with thyroid cancer at age twelve. She was a writer, a listener, and a blogger. She was a daughter, a sister, and a cat owner. She was so many different things except for "a poor girl with cancer." She never fit the diseased stereotype that the world tends to place cancer kids.
In the book This Star Won't Go Out, Esther's story is told through journal entries, parent updates, medical explanations, and friends' recollections. There has also been a charity established in her name, the This Star Won't Go Out Foundation.

To donate or get involved with Esther's charity, go to tswgo.org. If you want to watch John and Hank's vlogs, check out their YouTube channel, vlogbrothers. And most important of all, don't forget to be awesome.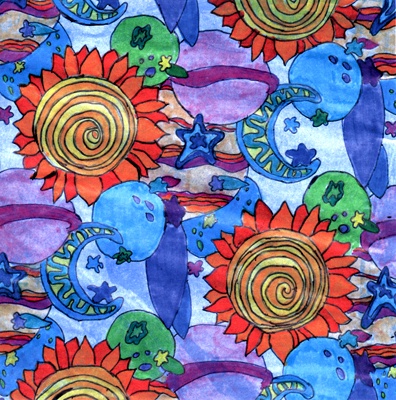 © Jeanne H., Pembroke, MA