Andrew
September 26, 2018
Masculine, manly. Three names in one but they are all still the same. One of the oldest names in the book according to legend. A book people worship, base their entire lives around. The very first disciple. It means loyal. It means courage, a strong man, a believer. A warrior. The first one to jump onto a boat going anywhere. But does that make me any of those things?

I was named after my baptist. Someone who I never remember even meeting, he was one of my moms best friends. He died before I got a chance to remember him. In hopes I was named to be like him my mom said, and when I asked why she said only this "He was a good person.". I think I can call myself a good person, so far at least…

Three names in one; Andrew, Andy, Drew. Which one? When I was little I never knew which one I liked the most. When I was born the intention was Drew, when I say that name it has an unnatural feel to it, it's 1 syllable too boring. Andy I liked, it's quick gets to the point not me though, I chose Andrew. I'm not quite sure why I wanted to go by Andrew, it sounded the most like me. Andrew, starts in the back of your mouth and moves to your lips not a mouthful but just right.

I didn't even choose my own name. Isn't it just a little weird? I was named by someone else, after someone else. How can that be me? In my case the person I was named after I never even met. Did I get screwed, or can I even think of it like that? I've always had my name never thought anything of it until now.

Ezekiel, Zeke. Saying it feels like putting on a shoe that fits perfectly, still biblical. God will strengthen. Much better, I really like that.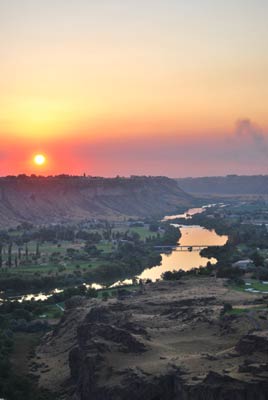 © Jolie R., Henderson,NV