Going Home
April 28, 2009
I was about six or seven years old when my parents told me we were going home.

I must have looked pretty stupid. I didn't get it. Home is where your heart is, where the people you know are. Where people smile at you in the streets. Where people stopped to talk to you. Home is where your family is, the people you grew up with, and the people you love. Home is where you laugh and cry. I was home.

That wasn't what my parents were talking about. They meant the place where I had been born, where I learnt to walk and say my first words. The place I had left at age four. It had become a holiday place for me, where we had a house and stayed in the summer. Their home.

Things –luckily, in my opinion- didn't work out the way they had planned. We stayed for another ten years or so. And then my parents addressed the issue again. And this time I could see it happen. Our possessions began to be shipped off. Our things of sentimental value, that we didn't have room for in the suitcases, where thrown out. Plans were made. And my siblings and I weren't enrolled in the school for next year. We were leaving.

Its not long off. Summer will come, and we will go to our house, the place we see as our holiday destination. But we wont be there on holiday. We wont pack up, and look forward to going home again.

I'm still trying to get used to the idea. And I don't like it. But then I realized something. If home is where the people you love are, where you feel you belong, then yes, I wasn't going home. But that didn't mean it couldn't become home.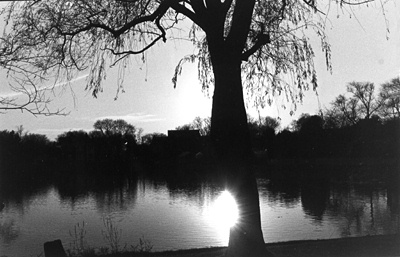 © Chuck K., Marblehead, MA