when she's gone
April 23, 2009
when she's gone i can be the person i really am
i can let my angel light that comes from heaven and guides me all around shine high and my room will be filled with the angels above.
when she's gone the world would be a better place
there would be no thundering that comes from abyss or lightning that could leave everyone in peril, but just the sun that sits tall on the grass and blows into the wind.
when she's gone the tornadoes and hurricanes will never spin, the earthquakes will never draw a line in the ground
And i can be sweet again.
Now i can go on with my life
i can go in my room without any pain or trouble
i can step outside and the mist that was there has now left all because your gone.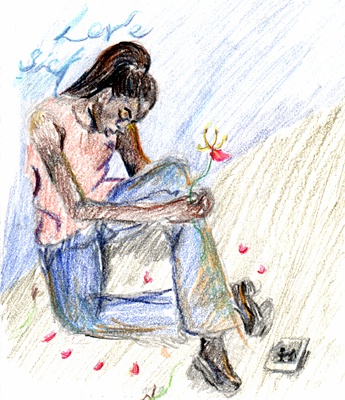 © Anonymous