Remembering Brittany Murphy
January 3, 2010
As we all know, 2009 has brought us many deaths of some of the most amazing celebrities the world has had thus far. I would like to take the time to reflect on the death that has impacted me the most - the one I still cannot believe actually happened.

Brittany Murphy was one of my favorite actresses. She starred in two of my favorite movies - Riding in Cars With Boys and Uptown Girls. She also had a small role on Boy Meets World, the 90s sitcom which I came to love. When I heard of her death, I was speechless. I couldn't understand how someone so talented could just be taken off of the earth. I am, however, reassured that she is now in a better place - we should all be so lucky.

Brittany was born in Atlanta, Georgia, on November 10, 1977. When Brittany turned two, her parents divorced, and it was off to Edison, New Jersey with mother, Sharon Murphy. The two eventually relocated to Los Angeles, in order for Brittany to pursue a career in acting. Brittany considered her mother a crucial factor in her success, stating that her mother sold everything and moved out to LA just for her.

Brittany was just 14 years old when she landed her first job in Hollywood, starring as Brenda Drexell in Drexell's Class. She later took on roles in The Torkelsons, Parker Lewis Can't Lose, Blossom, Frasier, and of course, Boy Meets World. Other than Riding in Cars With Boys and Uptown Girls, Brittany was shown on the big screen in Clueless, 8 Mile, Little Black Book, and countless other blockbusters. Her last movie, The Expendables, a Sylvester Stallone film, is set to be released in early 2010.

Somewhere between August 2006 and May 2007, Brittany met British screenwriter Simon Monjack. In May 2007, Brittany married Monjack in Los Angeles. Murphy, Monjack and her mother lived in the same house together for the last three and a half years of her life.

At 8:00 on the morning of December 20, 2009, the Los Angeles Fire Department responded to "a medical request" at the Murphy/Monjack home. It is said that Brittany collapsed in the bathroom, and firefighters attempted to resuscitate Murphy. She was immediately taken to Cedars-Sinai Medical Center, and was pronounced dead on arrival at 10:04 after going into cardiac arrest.

As for Murphy's cause of death, it remains unknown. On December 21, 2009, and autopsy was performed, and her death certificate states that the cause of death is "deferred." Brittany was buried at Forest Lawn Hollywood Hills on December 24, 2009.

Assistant Chief Coroner Ed Winter stated that "It appears to be natural." In my opinion, the death of a young actress at the age of 32 is hardly natural. Whether we know it or not, we definitely suffered a loss the day Brittany Murphy passed.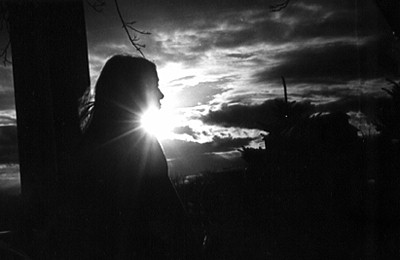 © Elizabeth G., Marblehead, MA