Where it's gone
February 8, 2010
It's utterly shocking how family can make things that much better. I'm sitting back, just reflecting on yesterday. It was at my father's apartment, for the first time in years, my siblings and I actually managed to get along. Our little cousin, Rachel, who we nicknamed "the sister we never had" slept over the night before and the following afternoon decided to stripe her hair with neon pink hair dye. The dye could be purchased in an aluminium spray bottle and was advised to keep away from the eyes and face. After looking at herself satisfactorily in the hall mirror and grininng big, Rachel offered to let me, my brother AJ, and my older sister Meg use the hair dye.

I remained frozen on the porcelain toilet seat(lid closed of course) clenching my eyes shut as Megan prepared to swipe a chunk of my dark brown bang hanging in my face and streak it. I found myself grinning as well once she announced in her usually crisp tone, "You're done, Lauren. Take a look in the mirror." I was transformed by the sight before me. The streak on the right side of my face made me appear like a beautifully edgy rock star.

Next, it was AJ who was done over. Megan spiked his hair up Mohawk-style and dyed the tips of his light hair an eye catching flamingo pink. "You guys all look great," Rachel commented, surveying the drastically changed cousins.

"Thanks," I said in unison along with my sister. We both rolled our eyes. I ran a brush over the smooth streak presented in my hair, eyes widening in wonder. Later on, AJ decided to take a walk and me, and my cousin Rachel swept after him down the wooden staircase of our deck.

We ran along the sidewalk in the winter chill, cheeks flushing from the cold; smiles transposed magnetically upon our faces. My aunt Jackie pulled up in front of the firehouse, a worried expression hinting at the eyes.

"KIDS!" She bellowed. "Get in the car! And, AJ why don't you have a jacket?"

"Don't need one, it's not that cold." My brother retorted. Rachel and I could only chuckle in response; my brother was known for being a bit stubborn towards wearing winter clothing.

"All right," Aunt Jackie shook her head in disbelief, and rolled up her window; instructing us to pile into the back as she would drive us home. Aunt Jackie cruised into our back parking lot. AJ fled from the car, heading directly for upstairs. I fastened my seat belt and exchanged a smile with Aunt Jackie, "Do you like my hair?" I pondered.

"Lovely," Aunt Jackie managed a thin smile.

"Don't listen to her, you ready Laur we're going to the Laundromat!" My cousin squealed.

"Ok," I said nodding and turning on my iPod. It had been a long day brimming with contentment. I was wholly amazed things had gone smile and could muster a telltale yawn along the ride. My family was something.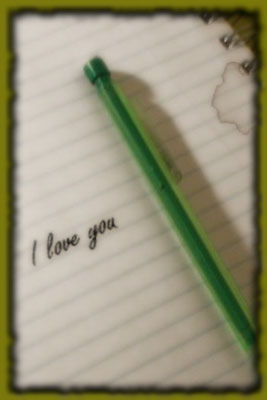 © Rebecca B., Marietta, GA